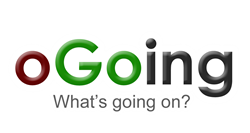 Ogoing.com is the place for small business social media marketing and business networking online!
Los Angeles, CA (PRWEB) September 30, 2013
Over 10,000 Small Business Owners, Startup Founders and Entrepreneurs have joined Ogoing.com and are finding tremendous benefits from social media marketing and small business networking. Ogoing.com promotes their growing business, increases website traffic and attracts new customers without the hassle of face-to-face networking.
The cost of face-to-face business networking is quite high. Not only does it cost money to attend a single networking event or mixer, but also it takes an enormous amount of time to connect with professionals. Going and attending a typical event takes about three hours on an average. A good networker can make ten to fifteen connections at a single event. It should be noted that most people attending an event are going there to sell or promote, not to buy!
According to recent studies, over ninety percent of small businesses are dedicating time to networking online, and over seventy-eight percent believe that using social networks is just as important as networking in person.*
Ogoing.com provides a better and faster way to connect to professionals and businesses online. An owner or entrepreneur can immediately network with another professional, send them an email, ask them a question, and even call them from their smartphone - all within a few minutes. In three hours, a professional on Ogoing.com can make over ninety new connections, or more than six times that of face-to-face. The best part: The connections are of high quality, and it doesn't cost any money to network, promote and share.
"Ogoing.com has a bold mission: Promote our nation's 28 million entrepreneurs, small business owners, service providers, professionals, startups and SMB, and make them successful." Sanjay Dalal, founder / CEO, oGoing Inc.
Ogoing.com provides an innovative marketing platform to advertise products and services, promote the company story, announce news and events, post offers and express needs. Ogoing.com further improves a website's search ranking, generates leads and establishes the online brand. Ogoing.com integrates with Facebook, LinkedIn, Google+, Twitter and YouTube.
Join Ogoing.com, the exclusive small business social network today.
About Ogoing.com:
Ogoing.com is USA's leading social network for small business. Ogoing.com gives owners, service providers and entrepreneurs a powerful social media marketing platform that promotes the business, attracts new customers, boosts online visibility, improves website traffic and accelerates sales.
oGoing Inc. is a California Small Business
Address: 7545 Irvine Center Dr., Suite 200, Irvine, CA 92618
*source: Small Business Trends