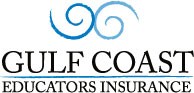 Customer service is our number one priority to help reinforce Gulf Coast Educators Insurance as one of Florida's top insurance agencies
Naples, Florida (PRWEB) September 30, 2013
Gulf Coast Educators Insurance agency, one of Southwest Florida's premiere insurance agencies, has seen a rise in customer satisfaction levels in the form of rave reviews.
Earlier this year, Gulf Coast Educators Insurance conducted a customer satisfaction survey. Owner Ron DeFreitas made changes to customer service procedures based on the survey results. "Customer satisfaction is very important in the insurance business and we are committed to providing high quality services to our Florida insurance customers," says Ron DeFreitas, owner/operator of Gulf Coast Educators Insurance.
While there has been a climb in recent positive customer testimonials, Gulf Coast Educators Insurance has always received glowing reviews from consumers. "Customer service is our number one priority to help reinforce Gulf Coast Educators Insurance as one of Florida's top insurance agencies," adds DeFreitas.
One recent testimonial comes from a homeowner that had to place an insurance claim from a tree falling on to their roof. "When we called to place our claim with Gulf Coast Educators Insurance, it was near the end of the day but the GCEI agent didn't brush us off and stayed late to get all of the details. We were also very impressed with the expedition of having an insurance adjuster come to our house to assess the damage."
Another happy customer also applauded the level of Gulf Coast Educators Insurance's quality and professionalism they experienced when a broken pipe caused water damage in their apartment. "When we called our GCEI property insurance agent, they were extremely professional and knowledgeable. The agent also followed up the next day by phone and e-mail to make sure that the adjuster had contacted us about our water damage. I would highly recommend them to anybody looking for excellent customer service and superior insurance products in the Southwest Florida area."
Gulf Coast Educators Insurance has three convenient locations to choose from: 2590 Northbrooke 301 Naples, FL 34119, 12653 SW CR 769 Lake Suzy, FL 34269 in Port Charlotte, and 13180 North Cleveland Ave., Suite 128 North Fort Myers, FL 33903.
Gulf Coast Educators Insurance is the leader in insurance products for Southwest Florida. The Naples, Florida based insurance agency offers home insurance, property insurance, renters insurance, flood insurance, and condominium insurance. Gulf Coast Educators Insurance also provides auto insurance, car insurance, and life insurance to Florida educators and non-educators alike.
For more information or a for a free review of your home insurance and property insurance policies in Florida please call Gulf Coast Educators Insurance at their Naples Florida office at 239-591-0963, their Port Charlotte Florida office at 941-391-5423, their Fort Myers Florida office at (239) 997-0420 or visit online at: http://www.propertyandhomeinsuranceflorida.com