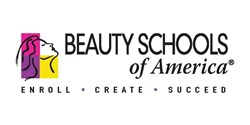 Beauty Schools America® loves providing local high schools students a day full of fun and school spirit.
Miami, FL (PRWEB) September 30, 2013
Beauty Schools America® (BSA) and South Florida High School Sports continue providing South Florida high schools with memorable football pep rallies. This week's pep rally took place at St. Thomas Aquinas in Fort Lauderdale, FL. The Pep Rally tour will last twelve weeks in full, visiting a different Broward or Dade County high school each week.
BSA will be giving away a number of great prizes, including makeover packages from any of their South Florida locations. Power 96, South Florida High School Sports, and Beauty Schools America® will be touring South Florida looking for the high school with the ultimate school spirit. Don't miss your chance to win awesome BSA gifts and a Power 96 pep rally.
"Beauty Schools America® loves providing local high schools students a day full of fun and school spirit," said BSA Chief Operating Officer Jeff Gonzales. "What better way than uniting with sports, pep rallies, good music, and tons of great prizes."
Make sure to visit BSA.edu to learn how your high school can win a pep rally from BSA and Power 96. Last week's pep rally winner, St. Thomas Aquinas, had two rallies in total to ready them for an exciting "Football Friday."
The Coral Springs Schools, Inc. d/b/a Beauty Schools of America® (BSA) opened its first campus in Margate, Florida in 1989. The school has successfully expanded to a total of 5 locations throughout South Florida, making it one of the largest cosmetology schools in Florida. All campuses are situated in vastly diverse communities, basking in the rich variety of students and residents in the area. BSA is licensed by the Commission for Independent Education (CIE)/Florida Department of Education (DOE), accredited by the Council on Occupational Education (COE) and has been one of five schools across the country to meet the standards of the International Therapy Examination Council (ITEC), which provides certification in over 38 countries. BSA currently offers an array of beauty and spa related programs and our curriculum continues to grow as the industry evolves.
For more information, please contact info(at)bsa(dot)edu.