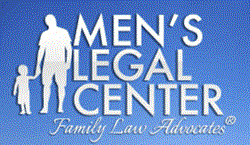 San Diego, California (PRWEB) September 30, 2013
The San Diego divorce attorneys at the Men's Legal Center represent fathers and husbands who are facing family law-related problems in California that include divorce, property division, child support, child custody, spousal support and many other issues. As part of the firm's work in staying up-to-date regarding societal developments and how they could affect divorce-related decisions in court, the attorneys at the Men's Legal Center have recently reviewed a study released by the Pew Research Center that details the rise in the percentage of female breadwinners in the United States. The firm feels that this ongoing change could alter decisions regarding child and spousal support in many divorce cases.
Specifically, the study was released on May 29, 2013 and it was entitled, "Breadwinner Moms." The researchers concluded that a record 40 percent of all households with children in the United States include mothers who are either the sole income generators in the home or mothers who generate more income than the fathers who are members of those households.
This percentage represents an enormous climb from the 11 percent of female breadwinners in the United States in 1960, and 5.1 million of these female breadwinners are married mothers who earn more income than their spouses. These 5.1 million women are 37 percent of all of the females in United States households who are the primary source of income for families. The remaining 8.6 million women are single mothers. The median total family income of households where married mothers earn the most income was found to be nearly $80,000 per year in 2011.
"The results of this study show that American society is changing and that as a result of more women entering the workforce over the past generation, many women are earning more than their spouses," said Craig Candelore, the founding attorney at the Men's Legal Center. "This reality should alert husbands and fathers to the possibility that divorce-related decisions regarding child and spousal support could also be changing to reflect the economic reality of these times," Candelore added.
About the Men's Legal Center
The Men's Legal Center is a law firm comprised of San Diego divorce lawyers who have been representing clients who have been facing California family law issues that include divorce, support controversies, property division questions and custody challenges. The firm also has attorneys on-hand who have extensive military experience and therefore provide representation to those who face military divorce issues and other family law situations while they are members of the military.