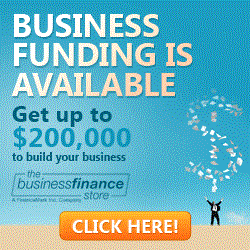 Funding is Available at Business Finance Store
Santa Ana, CA (PRWEB) August 20, 2013
Capitalizing on a strong month, Business Finance Store was able to raise $124,000 for Colorado-based health record system makers CDS Health Tech.
After close to twenty years pushing the envelope in medical operations technology, it comes as little surprise that CDS Health Tech continues to set trends for the healthcare industry. The company which was founded in 1995, first embarked upon cloud computing technology in 2000 when it was an undeveloped concept. At the time few knew the extent of its capabilities and how they could be applied to healthcare management.
CDS Health Tech now offers its system to healthcare providers around the country for the price that its competitors sell a few modules. Its ability to significantly reduce costs, increase efficiencies and meet healthcare providers' biggest data challenges at a great price has made it a valuable part of the healthcare industry.
According to a recent report released by Mckinsey and Company, fixing healthcare related data issues can help curb the cost of healthcare by an estimated $450 billion dollars each year. In a time where the rising costs of healthcare has been a cause for concern and a significant driver of deficit spending, companies that are able to find actionable solutions to these issues will become increasingly important.
Thanks to the financial assistance of the team at the Business Finance Store, CDS can now move further in its mission to lower costs for healthcare providers.
The Business Finance Store is a business financing and consulting firm that offers customized Business Financial Solutions. Seasoned professionals offer assistance in a variety of financial solutions to help small businesses succeed such as: Business Financial Solutions, Legal Solutions, and Accounting Solutions.
For 10 years The Business Finance Store has been helping startups and other small businesses legally structure their companies, find the right franchises, get the funding they need, and achieve the American dream of owning their own successful business. Since expanding nationwide in 2007, they have helped thousands of companies and have funded over $100 Million in business credit lines, not including SBA loans. The Business Finance Store sees limitless potential in the current climate, and looks forward to many strong years of growth to come.
For more information, or a free, no-obligation analysis of your business needs, visit The Business Finance Store website: http://www.businessfinancestore.com.