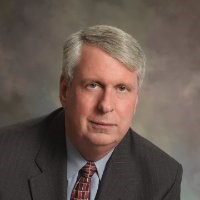 Steve Jacobs brings 40 years of oilfield experience as leader of Oil & Gas practice at Sinclair Group.
The Woodlands, TX (PRWEB) November 25, 2013
Sinclair Group, a Houston-based operational excellence consultancy, has announced that Steve Jacobs has joined the firm as Senior Vice President of Oil & Gas. Steve has 40 years of consulting experience and is recognized as one of the leading oilfield market consultants in the world. He has worked with numerous oil and oil service companies to increase competitiveness by providing strategic market guidance and evaluating the potential for a range of emerging technologies.
Steve leads the Oil & Gas practice at Sinclair Group and is responsible for client relationship management, strategic market analysis and the development and delivery of consulting services in the upstream and midstream sectors.
"We are excited about Steve joining Sinclair Group's leadership," said Henri Haggblom, Sinclair Group's Managing Partner. "The timing couldn't be better as our client demand grows in Texas and Houston especially. Steve's on board to expand our presence and service offerings for clients in the petroleum industry."
For over 15 years, Sinclair Group has helped clients in various industries implement operational best practices with extraordinary results. The firm is passionate about bringing world-class best practices, work process and operational excellence programs to clients in oil and gas, petrochemicals, pulp and paper and other process industries.
About The Sinclair Group
Sinclair Group, an operational and organizational excellence consultancy, is a market leader in transforming manufacturing operations and creating tangible and sustainable performance improvements. Clients have achieved significant improvements in financial, operating, reliability and safety performance via operational and organizational excellence implementations. Headquartered near Houston, Texas, the group has a presence in North America, Europe, the Middle East and Asia. Learn more at http://www.sinclairgroup.com.
Contact:
J.J. Sauter, Marketing Manager
Sinclair Group
jjsauter(at)sinclairgroup(dot)com
Main 281-296-7975
Direct 832-764-5905
Steve Jacobs, Senior Vice President, Oil & Gas
Sinclair Group
sjacobs(at)sinclairgroup(dot)com
281-296-7975