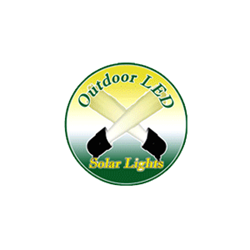 (PRWEB) December 05, 2013
C.D. Hooker is excited to announce the launch of his new website, http://www.OutdoorLEDSolarLights.com. The website offers some of the best products in outdoor lighting. Anyone looking to find products that are LED, solar-powered and made for the outdoors will find something to suit their needs on this website. Hooker has spent 35 to 40 years in the electrical business and knows quite a bit about the industry. This experience has lent itself to creating a website that offers products with the best quality materials on the market.
With two manufacturers supplying some of the best quality materials that can be found in LED light fixtures, OutdoorLEDSolarLights.com offers powerful and long-lasting products customers can rely on. HMK Concepts, LLC is a family run business that takes customer service seriously by offering excellent return policies. Clients can feel free to ask any questions using the submission form on the website or giving them a call.
LED lights are the way of the future. Since LEDs don't make any noise and don't burn out, they are an investment OutdoorLEDSolarLights.com is confident their customers will enjoy. The lights have a long life, running up to 100,000 hours on average. The website adds products to their list regularly. Hooker makes these additions to the inventory whenever there are new products that meet the company's criteria for high-quality merchandise.
In addition to the main website, Hooker is also launching a blog located at http://www.SolarLightingBlog.com. In the blog, Hooker hopes to educate the general public about the values and features of the products offered on the main website. Blog posts will feature information about the benefits of outdoor LED solar lights. The topics will include how the different light frequency of LED lights doesn't attract bugs, and how cheap and easy the installation of the process can be for anyone.
About the Company:
OutdoorLEDSolarLights.com -- a division of HMK Concepts, LLC -- is owned and operated by Web entrepreneur C.D. Hooker.
****
C.D. Hooker
http://www.OutdoorLEDSolarLights.com
(800) 244-8170
iePlexus, Inc.
http://www.iePlexus.com