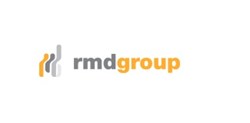 RMD Group offers unparalleled bar consulting services that would bring the effectiveness and reliability of the hospitality industry to a whole new level.
San Diego, CA (PRWEB) August 12, 2013
According to the latest Bars & Nightclubs Market Research Report released by IBISWorld, the past five years saw consumers stepping away from luxuries like visiting bars and nightclubs due to low disposable incomes and high unemployment rates. However, improved economic conditions in the United States and an observed increase in consumer spending point to the restoration of the nightlife industry to solid health, and California-based consultancy firm RMD Group is taking measures to lead this growth by offering unparalleled bar consulting services that would bring the effectiveness and reliability of the hospitality industry to a whole new level.
Research presented by the National Club Industry Association of America (NCIAA) shows that the nightclubs industry revenue declined at the height of the recession in 2009, but signs of growth are detected across the industry segment. Technomic's BarTAB (Trends in Adult Beverage) report reveals that the bar and nightclub segment grew by 3.9% in 2012 and that the 2013 Top 100 Nightclub and Bar venues have generated $1.5 billion in revenue. With such promising data, entrepreneurs intending to open their own establishments can find a greater chance for success in entering the nightlife industry.
There are currently 4,449 drinking places in California alone (second only to Wisconsin with 4,489), so it makes perfect sense for fledgling and even experienced operators to receive business guidance from an expert bar consultant in order to stand out from the competition — not to mention motivate consumers to seek out their establishments for an ideal bar or nightclub experience in lieu of following the growing trend of drinking in the comfort of their own home.
The highly sought-after services of the RMD Group range from Development (Conceptual and Design Development; Construction and Permitting; Food and Beverage Menu Development) to Operations (Budgeting and Profit and Loss Analysis; Advertising, Marketing and Public Relations; Maximizing Revenue, Profitability and Returns to Investors) to Event Planning (Special or Private Events Management; Parties; Festivals) to Entertainment/Talent Bookings (Celebrity hosts; World-renowned DJs; Live Performances).
Established in 2008, the San Diego consulting company made up of Dave and Dan Renzella and Michael Georgopoulos has over a combined 50 years of experience in the nightlife industry and has successfully opened a string of businesses, the most notable of which are Fluxx Nightclub, Side Bar, and F6ix Bar.
The RMD Group's three exceptional establishments cater to a diverse range of clientele, offering different experiences for different tastes. The upscale nightclub Fluxx has been voted San Diego's Best Nightclub three years in a row as well as Best New Nightclub in the Nation in 2010 by Nightclub and Bar Magazine. On the other hand, Side Bar offers patrons a sophisticated ultra-lounge and nightclub combination while lovers of hip-hop beats will love the electrifying vibe and rich, pulsing colors of F6ix.
To learn more about the renowned nightclub consultants and their proven and highly optimized processes aimed at bringing more success and growth to the nightlife industry, visit the RMD Group's website today.