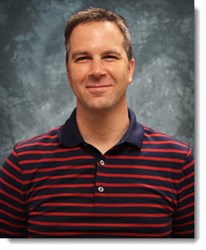 Brian brings a wealth of sales and customer service experience to our team.
Lindon, Utah (PRWEB) August 26, 2013
Alexander's has hired Brian Thompson as its newest sales and marketing consultant.
"We're happy to welcome Brian to our team," said Jeff Alexander, CEO and founder of Alexander's. "Brian brings a wealth of sales and customer service experience to our team. He'll be an asset as we continue to deliver creative, strategic print and marketing communication solutions to our clients."
With more than 15 years of customer service experience, Brian Thompson opens a new chapter in his successful career. His former experience and strong commitment have helped several employers win numerous local and national awards.
In his sales and marketing consultant position at Alexander's, Brian offers print and marketing counseling, assisting clients with every kind of communication solution including brochures, banners, trade show support, websites, email and direct mail campaigns, to name only a few.
Alexander's is an award-winning cross-media print and marketing communication firm. It delivers products to every U.S. state and territory and 34 foreign countries.
Alexander's ranks fourth for single location U.S. printers in the 2013 Quick Printing magazine Top 100. It is the only member of the International Printers' Network in Utah, and one of the few IPN printers in the Intermountain West. Alexander's CEO, Jeff Alexander, currently serves as vice chair of the IPN Board.
Alexander's team of 19 dedicated sales and marketing and customer service professionals each contribute to the firm's international reach and client success.
About Alexander's
The Alexander's brand of Communication Transformed utilizes the latest technology to deliver creative, compelling messages for clients. From franchise brand management tools like Divvy™ to custom printing and online search placement optimization, the firm delivers complete print and marketing communication solutions to help clients succeed. For more information, call 801.224.8666 or visit Alexanders.com.