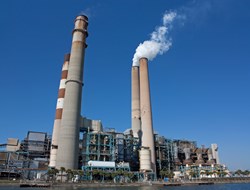 Power Plants partner with Industrial Surplus to become efficient with excess inventory and scrap material.
Houston, TX (PRWEB) September 23, 2013
Industrial Surplus Inc launches a nationwide buying trip which will cover major energy, nuclear and power plants making Industrial Surplus Inc the nation's best choice for surplus material and heavy equipment across several industrial fields -- forklifts, valves, turbines, scrap metal, copper wire, circuit breakers, and more. Industrial Surplus buys all industrial and mechanical equipment nationwide.
Industrial Surplus Inc work hard to remain current with the changing times by working rigorously and systematically to assure quality control and maximize the return on investment for all our associates, vendors at all leading nuclear, energy and power plants.
Industrial Surplus Inc. has a successful, hassle-free strategy to create a beneficial alliance with their clients and associates at all the leading power plants, energy plants and nuclear plants. Industrial Surplus work hand-in-hand with its clients to create a just-in-time work flow to continually dispose of excess inventory and recycle materials. When it comes to dealing with scrap, surplus, reusable materials, new or old, overstock, and excess inventory, they can handle all products of every kind. It is this flexibility and wide range or products that has given Industrial Surplus the "go-to" company status nationwide. They also provide excellent customer service and exceptional response time. They demonstrate un-comparable leadership across major industries by building long lasting relationships with its clients. Industrial Surplus Inc is interested in buying valves, motors, chillers, switch-gear, breakers, transformers, electrical, heavy equipment, forklifts, tools, cable wire, machinery etc.
They are looking to buy surplus inventory and make the best offer on it. Many power plants have surplus inventory sitting in the dust which can actually be sold and generate income by simply approaching Industrial Surplus. Industrial Surplus's asset recovery program is unbeatable and un-matchable.
The bigger, larger the material - the better it is. Most power plants have reusable or scrap steel, valves, oil transformers, generators, electrical, switches in large amounts. The management of Industrial Surplus would like to make an appointment with you and visit you on site, evaluate the material and pay upfront before anything is loaded or leaves the property with a certified cashier's check or a bank wire.
Industrial Surplus Inc. has also achieved a very good rating with the Better Business Bureau (BBB) for its efforts in the area. The corporate is located in Houston, TX with 18 lay down yards nationwide and a possibility of adding more yards towards the end of 2013.
WEBSITE: http://industrialsurplusworld.com
TWITTER: http://twitter.com/indsurplusinc