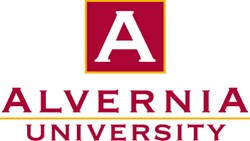 Reading, PA (PRWEB) December 26, 2013
Higher Education options for students at Delaware County Community College (DCCC) and Montgomery County Community College (MCCC) are getting broader with the announcement of two new partnerships, designed to ease the transfer of students from associate degree programs into Alvernia University's baccalaureate degree programs. In addition, participants will receive a renewable $6,000 annual partnership award upon transferring to Alvernia.
"Alvernia University is happy to welcome these students into Alvernia's community of learners," said John McCloskey, Jr., vice president for enrollment management at the university.
Graduates from associate degree programs at both community colleges will benefit from educational opportunities in one of several baccalaureate degree program options at Alvernia as well as outstanding faculty who are committed to the academic success of their students.
DCCC and MCCC students who are admitted to Associate in Arts, Associate in Applied Science, Associate in Fine Arts, Associate in Science, and Associate in General Studies degree programs are eligible for guaranteed admission to baccalaureate degree programs at Alvernia University.
All students transferring to Alvernia University as full-time students in traditional day programs from either community college will receive $6,000 Partnership Awards. Renewable for up to four years, this award is guaranteed to all qualifying students that participate in the program and maintain at least a 2.0 grade point average at Alvernia.
In addition, DCCC students who are members of the Phi Theta Kappa international honor society are eligible to receive a one-time $1,000 award.
Interested students will need to complete enrollment forms and obligations, including earning a 2.0 grade point average and enrolling at Alvernia, full time, within one year of graduating.
ALVERNIA is a thriving university that empowers students through real-world learning to discover their passion for life, while providing the education to turn what they love into lifetimes of career success and personal fulfillment, helping them make the world a better place. Situated on a scenic 121-acre suburban campus in historic Berks County, Pa., the university of more than 3,000 students is conveniently located near Philadelphia (60 miles) and within an easy drive of New York, Baltimore and Washington, D.C. With a College of Arts and Sciences and College of Professional Studies, Alvernia today offers more than 50 undergraduate majors and minors and a range of graduate programs at the master's and doctoral levels through its School of Graduate and Adult Education. Satellite sites are located in the City of Philadelphia and Schuylkill County.