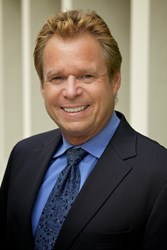 With the upgraded computer that we, at David L. Kitchen, DDS, have now, patients are sure to experience more comfortable and efficient service from our clinic
La Jolla, California (PRWEB) September 30, 2013
Dr. David Kitchen of David L. Kitchen, DDS is upgrading their computer system to provide improved customer services for all of their patients. The computer system of the dental clinic where patients can inquire for services and set appointments is upgraded to provide better quality and convenient dental service.
Since there are many people who tend to search online with the best La Jolla Dentist in their area, the dental clinic made it possible to allow people get some insights of how the dental clinic handles their patients with improved practices. As the computer system of the clinic is upgraded, people will be at ease that they will learn everything that they want from the procedures that are provided for the different conditions of their patients.
The main reason why Dr. David Kitchen upgraded their system is to give patients the opportunity to learn all of the methods that are used for different procedures. It is given that there are many people who are looking for ways on how to get that perfect smile yet some clinics are not able to provide the information that patients need before they undergo such treatments. People will learn about the procedures done on putting dental implants and other corrective procedures that can be done for various dental conditions. This information is sure to give patients the confidence about the expertise of the dentists in the clinic within the convenience of their home.
With the help of the improved system, patients are sure to be served more efficiently than what the clinic is already providing. People will be aware of the professional services that the clinic's La Jolla Dentist is offering and set an appointment easily regarding the services that they need for their dental health.
David L. Kitchen, DDS a leading dental clinic for over 25 years owned by Dr. David Kitchen is offering a wide range of dental services. The services of the clinic are now improved with the help of the upgraded computer system that is sure to give patients the ease of availing the needed services from a professional dental clinic in La Jolla.
"With the upgraded computer that we, at David L. Kitchen, DDS, have now, patients are sure to experience more comfortable and efficient service from our clinic.", says Dr. David Kitchen, owner of the clinic.
For more information about the dental services that the clinic is offering, visit their site at http://www.cosmeticdentistryforsandiego.com/. Those who have inquiries are welcome to contact them through 858.558.1946 and have the time to talk to their representative.
David Kitchen, DDS
9850 Genesee Ave., Ste 540
La Jolla, CA 92037