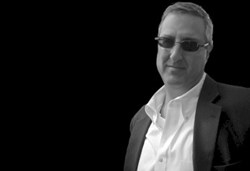 Sonder's well written "how-to" book as well as his company's press releases caught the eye of FTC's Chairman.
Santa Barbara, CA (PRWEB) October 29, 2013
Event entertainment and music agency mogul Mark Sonder, MM, CSEP has been named as publicist for the corporation Future Technology Company.
As a Publicist for Future Technology Company, Sonder oversees media and brand strategy campaigns, executing public relations and marketing campaigns that are well managed and result driven with mass media exposure and strategic marketing strategies.
Sonder's well written how to book, "Event Entertainment and Production," as well as his company's press releases caught the eye of the Chairman of FTC, Nathan Schulhof inventor of the MP3 Player, as well as how Sonder runs a successful, detail oriented, music and talent agency. Mr. Schulhof is one of Sonder's exclusive speakers for his agency sending Schulhof from Utah to India.
Schulhof claims that Future Technology Company, the specialist in low energy, will be one of the world leaders, in not only LED Lighting, but total energy efficiency which is being explained on a nationwide tour Nathan has embarked on promoting his company Future Technology and its approach to technologies that make a difference in people's well being.
Schulhof predicts that he'll have such overwhelming public support thru his tour, he will be literally forced to become public in 2014, and so he has planned on adding a significant amount of new accredited shareholders to his company. "Future Technology Company intends to be a publicly traded company in 2014 while planning on sharing the vision of energy savings and a better living through technology as the ability to make proper choices come to fruition," proudly comments Schulhof.
To set up a stop on his tour, please call Mark Sonder at +1-540-636-1640 or email msonder(at)marksonderproductions(dot)com. The cost of having Nathan Schulhof present to your group of accredited investors is zero.
Our planet is moving towards a direction of more efficient and less destructive energy sources from low voltage consumer electronics and Mark Sonder with Future Technology Company plan to be a part of it.
Mark Sonder Productions offers exclusive and non-exclusive bookings with headliners, musicians, comedians, theatrical productions and lecturers. For more information and to view the complete catalog, please visit http://marksonderproductions.com or call +1-540-636-1640.
About Mark Sonder Productions
Mark Sonder Productions is a privately held company that was founded in 1985. It's an award winning entertainment agency, which has more than 28 years of contracting experience, specialized in events, meetings, conventions, trade shows, expositions, concert and casino facilities worldwide, as seen in Worth Magazine, The Boston Globe, The San Francisco Chronicle, The Miami-Herald, United Press International, as well as on FOX and CBS Money Watch.
Sonder with continue to operate the 28 year young award winning event entertainment company Mark Sonder Productions, Inc.
Websites:
http://www.marksonderproductions.com/marksonder
http://www.futuretechnologycompany.com