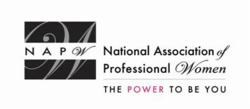 I consider my current job the latest stage toward achieving my definition of personal and professional success.
Garden City, NY (PRWEB) December 27, 2013
NAPW honors Carmen Rodero-Scardelis as a 2013/2014 Professional Woman of the Year for leadership in information technology with this prestigious distinction. "I consider my current job the latest stage toward achieving my definition of personal and professional success," says Mrs. Rodero-Scardelis, who since arriving to the continental U.S. in 1995, has taken the information technology business by storm.
Bringing over 20 years of industry knowledge to her role of senior program manager at Microsoft, Mrs. Rodero-Scardelis expertly defines business intelligence strategy and governance while ensuring that only the highest standards of customer support services are met. Her keen ability to size up challenging situations and find feasible solutions permits her to lead organizational structures in building virtual teams that deliver exceptional value to both stakeholders and the company.
Her skills in the areas of cross group collaboration, technology knowledge and business information analysis have allowed Mrs. Rodero-Scardelis to play an instrumental part in building the superior reputation that sets Microsoft apart from its competitors. To this end, she has been honored by the company with the MS Windows MVP Award for three consecutive years. Self-motivated and driven to succeed, she looks forward to one day managing a business intelligence team in a medium-sized company whose sole focused is based upon outshining competition and better serving their customers.
Mrs. Rodero-Scardelis considers her greatest accomplishment to be her ability to overcome obstacles in the forms of gender-based glass ceilings, organizational challenges and the ambiguity associated with doing something that has never been done before. "I take these obstacles head-on and bring people together to realize results beyond original imagining," she says.
The National Association of Professional Women is a vibrant networking community with over 600,000 members and nearly 400 Local Chapters. Through innovative resources, unique tools and progressive benefits, professional women interact, exchange ideas, advance their knowledge and empower each other.