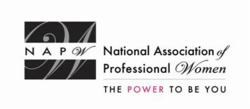 Garden City, NY (PRWEB) December 24, 2013
The National Association of Professional Women honors Carman L. Skeehan as a 2013/2014 Professional Woman of the Year for leadership as the CEO of Temporal Geo Analytics (TGA Inc.) with this prestigious distinction. As the largest, most-recognized organization of women in the country, spanning virtually every industry and profession, the National Association of Professional Women is a powerfully vibrant networking community with over 600,000 members and nearly 400 Local Chapters.
Ms. Skeehan holds a Master of Engineering in GIS and a Bachelor of Science in Architecture. She has had a long and successful career managing mapping and designing projects in the U.S. and throughout Colorado including several multi-use development projects. Ms. Skeehan is an innovative and quality-oriented professional who possesses a proven record of elevating operating production, driving technical efficiencies and maintaining quality standards.
Working closely with experts from across the environmental and land use industry landscape, TGA specializes in developing advanced and innovative visualization of multifaceted land issues including land use and environmental impacts over time. These explanations are based in a geographic information system (GIS), transforming complex issues into defensible, authoritative and easily understood maps and graphics.
Since its founding, TGA, Inc. has positioned itself as an industry leader, beginning with the merits of its core values of bringing an innovative quality of competency, integrity and excellence to every project. These values became the key to TGA's continuous growth, commanding the respect of its customers and competitors alike and establishing its national prominence.
About NAPW
NAPW provides an exclusive, highly advanced networking forum to successful women executives, professionals and entrepreneurs where they can aspire, connect, learn and achieve. Through innovative resources, unique tools and progressive benefits, professional women interact, exchange ideas, advance their knowledge and empower each other