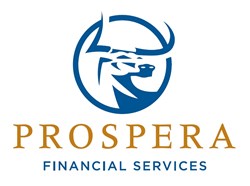 Prospera had a successful turn out with over 125 attendees from all over the country.
Dallas, Texas (PRWEB) November 07, 2013
Prospera Financial Services recently held its 2013 Annual Conference at the Hilton Southlake Town Square, October 23rd through October 25th in Southlake, Texas. Prospera had a successful turn out with over 125 attendees from all over the country.
To kick off the conference speaker Brian Williams, founder of Perspectivity, captured all the advisors attention with his motivational personal story of growth and perseverance. To continue the positive juices flowing, Jim Bowen from First Trust spoke on the Optimistic View of the Economy- giving insight to our advisors about the future possibilities. Speakers ranged from all areas of expertise including marketing, portfolio management to leveraging insurance products. Joe Jordan, an inspirational speaker and behavioral finance expert, finished the conference with such eloquence and spoke to our advisors about Living a Life of Significance.
In addition, Prospera held breakout sessions where advisors had the opportunity to meet in smaller groups to discuss product specific information with the sponsors. Advisors received valuable information that will benefit them in continuing their education and growing their practices.
"What I found most enjoyable and beneficial from the Annual Conference is the type of quality people Prospera continues to hire and recruit. They are so willing to share new ideas. Great Company and great people!! Prospera keeps outdoing themselves. The keynote speaker, Joe Jordan, was fantastic! I can't thank you enough...I really needed to hear his message...meant the world to me! I was so happy to attend, it was awesome."- Jason Bednarz, Bednarz Financial.
"The annual conference was great. Meeting other advisors and learning how they do business was very beneficial. Jim Bowen's perspective of ignoring the narrative of politics and focus on what is good and working- an awesome perspective I hope to execute in my business."- Katrina Hayes, TCA Financial Group.
"I am new to Prospera, this was my first conference and I was so impressed with the home office and the advisors. It was a great experience. Seeing the principals of Prospera sitting up front in every session and so engaged was great!"- Rhonda Matthews, Matthews Financial Services.
About Prospera Financial Services
Founded in 1982, Prospera Financial Services, member FINRA/SIPC and a registered investment advisory, offers the flexibility and resources only found at some of the nation's largest broker-dealers. Headquartered in Dallas, TX, Prospera was named Broker-Dealer of the Year by Investment Advisor Magazine in 2009, 2010 and 2012. The firm supports Independent Financial Advisors nationwide. For more information about Prospera visit http://www.joinprospera.com