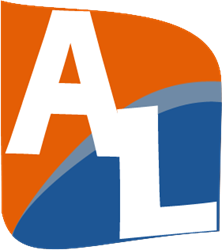 Reverse Mortgage is a great way for Seniors to manage cash flow during retirement, if they understand the program. I wanted to share some common myths and facts associated with reverse mortgages, to help our seniors take the right decision
San Jose, CA (PRWEB) November 26, 2013
Shashank Shekhar, CEO of Arcus Lending in a recently published blog post, advised California seniors to understand the facts about reverse mortgages before taking the plunge.
Reverse Mortgage is a type of mortgage that allows seniors to access the equity in their home without credit or income qualification, allowing them to convert a part of the equity into cash. The loan is a called a reverse mortgage because unlike a traditional mortgage where a borrower makes payments to a lender, in a reverse mortgage a lender pays the borrower. The cash can be used to pay for living expenses, healthcare, managing debts or any other desired use. It is available for seniors 62 years and older. The loan does not need to be paid back as long as the senior is occupying the home but they must remain current on their tax and insurance payments.
Like any mortgage product there are some points to keep in mind when deciding to take a reverse mortgage. In his latest blog post Shashank Shekhar bust some common myths associated with Reverse mortgage.
" Reverse Mortgage is a great way for seniors to manage cash flow during retirement provided they understand the implications, are counseled if it's right for them or not and are choosing the right product. At Arcus Lending, we educate borrowers who take a reverse mortgage and ensure they understand the benefits and risk before they take the loan", said Shashank Shekhar.
"There are several myths associated with reverse mortgages. Will the lender own my home? If I outlive my life expectancy, will I be evicted by the lender? Is it only for low income seniors? I encounter such questions and many more everyday and wanted to address the misconceptions", said Shashank Shekhar
Some myths that Shashank addresses in his blog post are:
Myth 1: I won't qualify for a reverse mortgage because I have limited income
Fact: False. While, this may be true for most traditional mortgages, where an income qualification and a monthly mortgage payment is required; however for reverse mortgage, income is generally not a factor. The borrower actually gets paid by the lender instead of making payments to the lender. In fact, many seniors who may not qualify for traditional financing due to income limitations are eligible for a reverse mortgage.
Myth 2: The lender will own my home if I get a reverse mortgage.
Fact: False. As long as borrowers live in their home and are current on the home and property taxes and home insurance, they retain title and ownership to their homes during the life of the loan, and can choose to sell the home at any time
Myth 3: I have heard that there are restrictions on how I can use the money from reverse mortgage.
Fact: False. The cash from the reverse mortgage can be used for anything based on the borrower's desire. However, borrowers should be cautious of lenders attempting to cross sell other products. Many seniors have used reverse mortgages to pay off debt, help their kids, make ends meet or to have a financial reserve.
You can read about more myths and facts at Shashank's leading mortgage blog.
About Arcus Lending:
Arcus Lending is a mortgage broker and a direct lender in California. They offer a variety of loan programs, quick closing and legendary customer service. They can be reached via email at Info(at)ArcusLending(dot)com and via phone at (408) 615-0655 or via their website http://www.arcuslending.com/. View the Arcus Lending story.