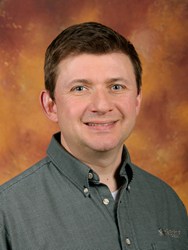 Palmyra, WI (PRWEB) August 02, 2013
Standard Process Inc. recently promoted four employees at its corporate headquarters in Palmyra, Wis. The company continues to experience positives sales growth in its whole food supplement product lines, and the personnel changes are being made to accommodate this growth.
Scott Anderson was promoted from plant manager – production to operations manager. In his new role, Anderson will provide overall supervision, leadership and strategic planning for all production, farming and procurement operations. Anderson, of East Troy, Wis., began his career at Standard Process as a plant manager in 2000. He holds a Bachelor of Science degree in industrial engineering from the University of Missouri, in Columbia, Mo., and an Executive Master of Business Administration degree from the University of Wisconsin-Milwaukee.
Dean Ploch, of Oconomowoc, Wis., was promoted from continuous improvement manager to plant manager. In this role, Ploch assumes responsibility for the day-to-day operations for production, distribution, warehouse, maintenance and raw material processing. Ploch joined Standard Process in 2005. He holds a Bachelor of Business Administration degree from the University of Wisconsin-Milwaukee and is expecting to obtain a Master of Business degree from the University of Wisconsin-Whitewater in December 2013.
Cheryl Preiser, of Mukwonago, Wis., advanced to the position of senior production application specialist within Standard Process' information technology department. She previously served as production application specialist. Preiser will be responsible for implementing and customizing applications and databases to integrate with existing systems while maintaining data integrity, security and consistency. She earned a Bachelor of Business Administration from the University of Wisconsin-Whitewater in 2002.
James Schutt was promoted from second shift supervisor to distribution center manager at the company's new Phoenix distribution center, which the company anticipates opening by the end of 2013. As a top leader of the company's production team, Schutt, of Waukesha, Wis., will use his broad skillset to build and lead a strong, reliable local Phoenix team that will warehouse and ship product orders to the company's West Coast customer base. Schutt graduated from Cardinal Stritch University in Milwaukee, Wis., with a bachelor's degree in business management, and has been with Standard Process since 2008.
For more than 80 years, Standard Process has manufactured whole food supplements that provide specific, nutritional support for the body. The company grows many of its ingredients on its own certified organic farm.
For more information about career opportunities at Standard Process, please visit the Career Opportunities page at standardprocess.com.
###
About Standard Process Inc.
For more than 80 years, Standard Process, headquartered in Palmyra, Wis., has provided high-quality, nutritional whole food supplements through health care professionals. Standard Process offers more than 300 products through three product lines: Standard Process whole food supplements, Standard Process Veterinary Formulas and MediHerb herbal supplements. The products are available only through health care professionals.
Standard Process is involved in every step of production. The company grows crops on company-owned, organically certified farmland, utilizes state-of-the-art manufacturing processes, and employs the highest quality control standards. Standard Process strictly adheres to the Food and Drug Administration's good manufacturing practice requirements. Through these measures, Standard Process can ensure that its products are of the utmost quality and potency. Standard Process was named a Top 100 Workplace in Southeastern Wisconsin a number of times and is a member of the Inc. 5000 Honor Roll.
For additional information about Standard Process, visit standardprocess.com.