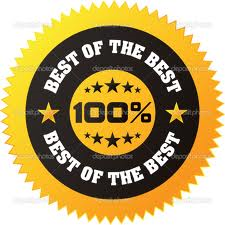 Referencing the list of the best home automation security systems on securitysystemreviews.com should be the first step in consumers purchasing process.
El Paso, Texas (PRWEB) May 01, 2014
In the hope of providing consumers with a short list of reputable companies offering integrated home automation and home security technology, the experts at Security System Reviews reviewed tons of security system companies in the market. After a series of assessment, the final reviews and recommendations for the best home automation security system companies have finally been released in the online site.
Comprehensive reviews of Vivint Security, FrontPoint Security, Protect America, and ADT Home Security are now available so that homeowners who are planning to purchase home automation and security technology could weigh in the pros and cons of each company and subsequently choose which of them could provide the security solution they need.
In its reviews, SecuritySystemReviews.com has reiterated its advocacy to endorse the use of home automation features because of its ability to improve the functionality of home security systems. It even went as far as warning readers against choosing cable and internet service providers that offer home automation systems over trusted security system companies.
Each home automation security system review at SecuritySystemReviews.com covered everything customers need to know before purchasing a security system. It included a brief overview of the company, customer service history, installation services, product and equipment, monitoring packages, and warranty details.
Knowing the importance of saving some bucks for most readers, the reviews also included an extensive discussion of the pricing arrangements offered by each featured company. Additional information such as promotional coupons, discount codes, and money-saving tips were also included to help readers avail of the best deal possible for their purchase and subscription.
The staff at SecuritySystemReviews.com also allotted a section where readers can request pricing quotations from the home automation security system company of their choice. The site simply asks readers to enter their name, email address, contact number, zip code, and the property type and size where the security system will be placed. By submitting this information, the readers agreed that the review site would request a custom price quote on their behalf.
The full home automation security system reviews are now available for free at SecuritySystemReviews.com. Also available in the site are the latest reviews of the leading cellular, wireless, and do-it-yourself security system companies.
About SecuritySystemReviews.com
SecuritySystemReviews.com is the consumers' go-to site when it comes to finding the latest news on companies that offer security system solutions. Designed to help potential consumers in making the right purchasing decision, the security system reviews published in the site were made with the guidance of seasoned industry experts.
# # #