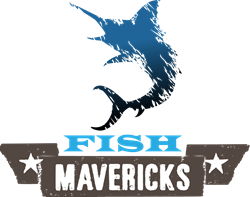 America is going to fall in love with these guys immediately.
Atlantic City, NJ (PRWEB) August 05, 2014
On Wednesday, August 6th, TackleDirect, the World's Premier Fishing Outfitter, will host a world premiere viewing party for Fish Mavericks, an NBC Sports Network reality fishing show from the producers of Duck Dynasty, at Golden Nugget Casino, Hotel & Marina. From 7:30pm – 11:30pm ET. Invited guests will get the opportunity to join the TackleDirect team and Fish Mavericks cast and crew for cocktails as they watch the first episode of this highly anticipated show.
Fish Mavericks centers on the Fish Circus Fishing Team. Five anglers from very different backgrounds working together to take on all competitors. Each week the Fish Circus Fishing Team travels to diverse locations to compete in high stakes tournaments, often against bigger boats with much bigger budgets. They fish hard, they play hard, and it is hard not to feel like you are right in the boat or truck next to them.
"America is going to fall in love with these guys immediately," said Patrick Gill, CEO of TackleDirect. They are not only exceptional anglers, but hysterical individuals that you just can't stop laughing with."
The Fish Circus Fishing Team is made up of two hard driving brothers from Northern New Jersey (Robb and Chris Pami), two completely Southern "good old boys" from Virginia (Jerry and Jon "Big Fluffy" Harris), and a very loud, very accomplished tournament Captain that is the "Ringleader" of the Circus (Dave "Chunky" Schunke), also from Northern New Jersey and the brother-in-law of Robb Pami.
These five fisherman, from very different backgrounds, bond together as they travel the country fishing on the TackleDirect sponsored team. Instead of letting their differences divide them, they use them to make a stronger and more competitive team. All along they hope that their wallets hold out to make it to the next event and that their sponsors will not drop them for not winning the tournaments they enter.
All in all, members of The Fish Circus Fishing Team on the new show, Fish Mavericks, are living their childhood dream...fishing competitively on fast boats, traveling to distant places, and doing what they love with close friends.
Fish Mavericks, sponsored by TackleDirect, airs every Wednesday night at 10PM East and 7PM West on the NBC Sports Network.
For More Details on Fish Mavericks: http://www.tackledirect.com/fish-mavericks-tv-show.html
ABOUT TACKLEDIRECT
TackleDirect is part of the eCommerce Outdoors network of specialty stores and is headquartered in Egg Harbor Twp., NJ. eCommerce Outdoors is a direct marketing company and multi-channel specialty retailer that operates two physical retail store locations in Southern New Jersey and seven online stores that sell outdoor products to consumers throughout the USA and the globe. Their first eCommerce store, http://www.TackleDirect.com, World's Premier Fishing Outfitter, began in 1997 and is a growing leader in the online sporting goods category. TackleDirect stocks and ships over 30,000 outdoor products from 500 premium brands to over 200 countries worldwide from their Egg Harbor Township, NJ location.
Learn more and shop online by visiting: http://www.TackleDirect.com.
ABOUT GOLDEN NUGGET CASINO, HOTEL & MARINA
The Golden Nugget Atlantic City, located on Frank S. Farley Marina is a premier resort destination, offering guests more than 740 rooms and suites. The entire property is all new, with a $150 million renovation complete, it has taken on a fresh, modern look to include a high-energy casino featuring the most popular slot and video poker machines, table games, and poker room; nightly entertainment, new bars and lounges, stylish retail offerings, as well as Landry's signature world-class restaurants such as Chart House and Vic & Anthony's Steakhouse; a luxury spa and salon; and H20 poolside lounge. Landry's Inc. successfully introduced first-class accommodations, exquisite dining options and fun-filled entertainment venues unlike anything else available in Atlantic City. The Golden Nugget has already established strong brand recognition worldwide with locations in both Las Vegas and Laughlin, NV and its newest location in Biloxi, MS.
Hotel reservations and additional information are available by calling 800-777-8477 or by visiting http://www.goldennugget.com.