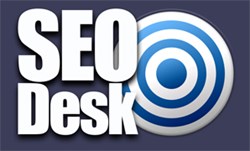 (PRWEB UK) 2 January 2014
E-motion Images, one of the leading London based wedding photographers, is pleased to offer a wide range of new wedding photography services for 2014. Happy couples looking to arrange their big day will be able to choose from an extensive range of wedding photography packages, including a service which spans the whole week. An increasing number of wedding parties are looking to create an editorial memento of the happy occasion and E-Motion Images can spend an extensive amount of time with the bride, groom and other relevant parties over the course of the week.
While E-Motion Images has always offered a pre-wedding meeting and venue scouting service as part of their package, they are now looking to roll out an increased number of options for couples looking for more from their wedding photography. A pre-wedding shoot has become a popular choice for many couples, with many bride and grooms using these snaps on their big day or as part of the thank you process in the aftermath of the wedding. The increased range of options provided by E-Motion Images is sure to make them one of the most popular wedding photographers in London in 2014.
The firm will provide all clients with a DVD or USB stick with the edited high resolution images. The company will also create an online photo album where the snaps will be made available to friends and family members. The increasing number of computer and technical possibilities available with photography ensures that there are more ways for the bride and groom to involve their loved ones. This is something that E-Motion Images aims to make an integral part of their 2014 service, which is sure to see them regarded as the number one London wedding photographer.
As well as improving computer technology, the company is able to benefit from an increasing array of print options. E-Motion Images provides considerable flexibility in how the wedding images can be collated. Couples are encouraged to choose a stylish and desirable wedding booklet or presentation set for themselves with more affordable packages being made available to provide to guests or key family members.
E-Motion Images have a sterling reputation for London based wedding photography and the firm has captured many memorable moments throughout 2013. However, with a new range of wedding photography service and improved product range, the firm looks forward to capturing the memorable moments for clients throughout 2014.
About E-Motion Images:
At the heart of E-Motion Images, a leading London wedding photography firm, is Phil Bourne. Phil has had his photography work published in journals such as the NME, The Guardian, the New York Times and Mojo Magazine. This has enabled Phil, and the firm, to provide a stylish and unique take on traditional wedding photographs. The firm is committed to providing the complete wedding photography package, and they are keen to provide as strong a range of options and services to all of their clients.