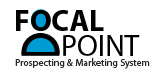 Each Mialisia designer can have their own account that includes landing pages and a presentation site. Designers can use these to attract more women to try this revolutionary jewelry concept.
Piscataway, NJ (PRWEB) January 02, 2014
FocalPoint announces Mialisia, under the leadership of Dave Nabroyzky, as the newest member of the FocalPoint family. FocalPoint is an online marketing and automated prospecting system with replicated presentation sites, landing pages and autoresponders. The system is perfect for each Mialisia designer to invite and engage their contacts to try their new revolutionary women's jewelry.
Mialisia has redefined fashion and women's jewelry. It is expected to shatter records across the world with its outstanding, patent-pending jewelry concept - Versa- style™ jewelry, which provides women with stylish, on-trend jewelry pieces with infinite possibilities. Mialisia is positioned to revolutionize the women's fashion industry by changing the way women buy and wear jewelry. With just a few pieces, one can design an infinite number of looks and adjust each piece to best suit her personality and outfit. Two pieces can be worn in more than 12 different ways including a choker, layered necklace, bracelet, belt, anklet, boot bling and even a headband.
Mialisia employs a party-plan based distribution model. Designers engage hostesses who invite their family, friends, and neighbors to participate in parties to sell Mialisia's unique jewelry pieces.
Each Mialisia designer can have his own account that includes landing pages and a presentation site. Designers can use these to attract more women to try this revolutionary jewelry concept. Designers send traffic to their landing pages where visitors fill out a simple form. As this online form is submitted, the visitor's contact information is funneled into the system where a series of autoresponders continue educating the visitor about this patent-pending jewelry concept.
For those who are not familiar with the term autoresponder, auto responders are automated email messages sent to keep people informed and engaged – in this case about this revolutionary concept that is set to change women's fashion. It provides them with information at intervals that keeps them engaged – not overwhelmed. The FocalPoint system integrates lead generation, prospect nurturing and contact management in a comprehensive all-in-one package. For more information, please visit http://www.focalpointsystem.com/AG.
About FocalPoint
FocalPoint is the industry-leading, fully customizable all-in-one marketing and training solution designed to meet the needs of any company with representatives or distributors that need a cohesive platform for staying in touch with their contacts and prospects. This includes companies from financial advisors to network marketing teams and direct sales companies. FocalPoint is the answer to providing distributors with an expertly branded and replicated online system, complete with the full suite of integrated tools, services, and training they require to succeed individually. It includes lead capture pages with autoresponder, email broadcasts, replicated websites, and a built in contact manager that allows distributors to track prospects' interaction with their site.