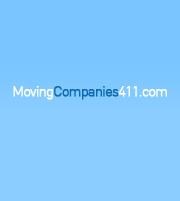 The new website of MovingCompanies411.com will have ample amount of useful information that customers can easily access.
(PRWEB) January 02, 2014
MovingCompanies411.com has come up with a newly designed website that will now offer information on how and why to choose only licensed and certified moving companies when relocating to a new location. For the company professionals, the newly built website is the best medium to approach a vast amount of customers looking for moving assistance. The company experts, those who have developed the site design, have tried to keep the website as simple as possible so that customers can easily navigate through the website and find out what they want. According to the company experts, serving the customers become easy if there is a quick and easy communication process in place.
During a recent interview, one of the company representatives explained that introducing the new online service was always a dream for the top management of MovingCompanies411.com. The company professionals worked hard to build a user friendly website design. The top management of the company appointed the best of its technical professionals to make the dream come true. The new website of MovingCompanies411.com will have ample amount of useful information that customers can easily access. The movers guide is one benefit from the site that customers can use to find a licenced and certified moving company.
The experts at http://www.MovingCompanies411.com emphasizes that it's best to hire only professional movers. Unknown or inexperienced professionals can increase the risk of last minute moving hazards that no one with time constraints would like to experience. This is why MovingCompanies411.com explains the process on how to find licensed movers on their newly developed website. The site is definitely a wonderful source to clear all doubts regarding a moving process. For more information, customers should visit the site.
Only certified or licensed moving companies can guarantee a flawless experience for its customers. To get rid of the possibilities of facing any dispute at the last moment, experts from MovingCompanies411.com recommends sticking to a well known and experienced service provider. Most licensed moving service providing companies have the skill set to tackle the specialized moving process. The new movers guide available on the site of MovingCompanies411.com can offer lots of information, tips and guidelines for its customers.