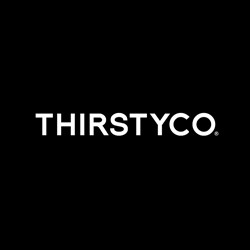 We use lifestyle video to get clients found, and found interesting…
Toronto, Canada (PRWEB) December 31, 2013
On the eve of 2014, Davis Gravelsins, VP Marketing for Thirstyco -- a Toronto-based lifestyle content marketing agency -- announced the addition Centrallo to its roster of clients. A New York City app maker that is launching worldwide in the spring of 2014, Centrallo selected Thirstyco as its advertising and PR lead last week after a rigorous selection process that began last spring.
Known for lifestyle branding and retail experience with leading North American brands like Avon, Marshall Fields, HBC, BMW, Labatt and Danier, Thirstyco's senior partners pitched and won the Centrallo business with their high-style video-reality capabilities and branding power. They will use these skills to position their client's new app as "The Must Have" lifestyle app in a class of its own, for essential daily use by Millennials and C-Genners, consumers and business people.
"Whether we are creating content, or curating content to tell our clients' stories, we use an editorial approach that captures the audience's attention with emotion, appealing design and imagination," explains Thirstyco Creative Partner Johnny Demetriadis. "And we know how to leverage video as well as style trends."
Niche targeting companies that rely on style and design as their key brand attributes, Thirstyco is currently pitching its Vmag (video-driven web editorial) concept to retailers, high end cosmetic, apparel and fashion brands, as well as condo developers and architects.
Laden with fresh, appealing branded content and aggressively promoted on web pages, in social media and email, and with RSS and PR, the Vmag's video content has the double benefit of attracting attention when it is freshly posted as new content, and then adding to a growing library of interesting and topical back-issue content as it is replaced with new, updated material.
Thirstyco's mantra of 'Use lifestyle video to get clients found, and found interesting…' is resonating with B2B as well as B2C clients, as YouTube and Google dominance grows. The lifestyle video trend is accelerating as a growing percentage of C-level decision-makers and homemakers watch video on their smartphones and tablets before they buy or to find out more.
For more information, please contact:
Davis Gravelsins - VP Marketing, Thirstyco Worldwide
Direct: (416) 706-7669
E-mail: davis (at) thirstyco (dot) ca
Thirstyco Worldwide is a creative content marketing boutique with studios in Toronto, Canada. Driven by a passion for infusing life, humanity and art into content for commercial, agency and retail clients worldwide, Thirstyco. curates and creates -- by adding style to substance, art to science, imagination to common sense and emotion to real experience.