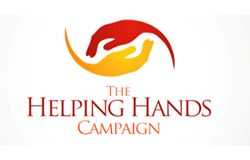 Los Angeles, CA (PRWEB) January 03, 2014
Actors from Disney's The Lion King North American tour, playing The Pantages Theatre until January 12, will come together with local artists to perform a benefit cabaret on Monday, January 6 at 8pm at Supperclub the Restaurant (6675 Hollywood Blvd/Los Angeles, CA 90028).
Produced by the outreach organization, the Helping Hands Campaign (HHC), "Cabaret for a Cure" will raise funds for Kristie Betz, a Los Angeles dance instructor afflicted with stage 3 breast cancer. A portion of the funds will also be contributed to the organization Living Beyond Breast Cancer (LBBC). The evening will feature stunning dance and song from Lion King cast members, plus special guests Erica Ash (BET's Real Husbands of Hollywood), Christian Spicer (Upright Citizen's Brigade, The Laugh Factory), and recording artist Tah Mac.
VIP tickets are available for $60 (with a pre-show cocktail reception, open bar, and hors d'oeuvres, 7pm-8pm) and general admission for $30 (doors at 7:30) at http://www.supperclub.la.
Patrons will also have the option to give by participating in a raffle for special prizes and a silent auction featuring one-of-a-kind Broadway memorabilia and can give to Kristie directly at http://www.gofundme.com/foracure.
"This promises to be a fantastic evening of art and inspiration," says HHC Executive Director John Sloan III. "Everyone is working hard and volunteering their time to support an amazing woman and a fantastic organization. Not only is LBBC a great organization, dedicated to assisting women through their struggle, but Kristie is facing six months of chemotherapy and countless medical bills. We are here to help in any way we can."
WHEN/WHERE:
Monday, January 6, 8pm
Supperclub the Restaurant
6675 Hollywood Blvd
Los Angeles, CA 90028
PRESS CONTACT:
John Sloan III, The Helping Hands Campaign
Phone: 313-820-6453
Email: john(at)helpinghandscampaign(dot)org
About The Helping Hands Campaign:
The Helping Hands Campaign (HHC) is a nationwide outreach organization dedicated to uniting the artist with the community through acts of service, fundraising, and volunteerism. Founded in 2011, the HHC has raised tens of thousands of dollars, taught master classes across the country and supported organizations such as The United Way, The Tulsa Day Center for the Homeless, & The Ronald McDonald House. Visit the website at http://www.helpinghandscampaign.org for more information and join us on Facebook at http://www.facebook.com/HHC.LendAHand.