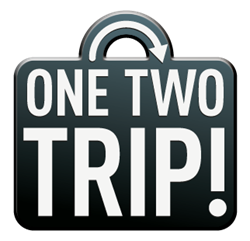 Edinburgh (PRWEB UK) 8 January 2014
Following the draw for next years' festival of football, we now know that the Three Lions will be facing the mighty Italy, Uruguay and Costa Rica, and fans across the country will be busy planning their trip to Brazil.
There are still many flights available for those looking to head to Brazil. OneTwoTrip.co.uk gives a few tips on what to do when you're in Brazil, if you have a bit of time to spare between games.
If you're in Rio De Janeiro, there are so many amazing places to visit. Rio is the second largest city in Brazil and is famous for its beaches (and beach life), the annual carnival and of course its amazing landscape. The city is also home to the world famous Christ the Redeemer statue which is considered the largest art deco style statue in the world. If Rio is your base, you'll have plenty to do and see whilst enjoying the football.
The largest city in Brazil with a population of 11 million, Sao Paulo is considered one of the world's most underrated cities for tourism. For visitors, Sao Paulo is a fascinating city to explore and for those who enjoy great food, is famed for its array of fabulous restaurants. For night owls, Sao Paulo has a vibrant night life with many live music venues and clubs dotted around the city.
Salvador is the oldest city in Brazil and the capital of the state of Bahia and is regarded as one of the most beautiful cities in the country. Salvador is the perfect city for those looking to explore during the daytime and party through the night. If you're not heading to a match and find yourself in this amazing city, you will spoilt for choice of things to do and see.
Brasilia, the fascinating capital of Brazil is the fourth largest city in the country with a population of 2.5 million. The city was declared a UNESCO World Heritage Site in 1987 and if you find yourself in the city with a few hours or even days to spare, this modern city offers visitors an insight into modern Brazil.
Flights to Brazil during the World Cup are available at onetwotrip.co.uk from airports around the UK from £650.
For further information please contact pr(at)onetwotrip(dot)com
About OneTwoTrip.co.uk
OneTwoTrip.co.uk is a new and innovative travel booking web site with a patented method of ticketing that saves the travel booker money and time. Launched in 2011, the web site already has millions of users globally, and presently has a team of just under 100 employees based in Europe, the USA and Russia.
The OneTwoTrip.co.uk team believes that there is a lot more to be done to help travellers across the world to travel smarter, easier and faster. The best flight booking experience is just the start.
The site is currently available in English, German, Spanish, Turkish, Azerbaijani, Russian and Ukrainian.
London based Atomico VC (Founded by Niklas Zennström, the co-founder of Skype) invested in OneTwoTrip .co.uk in 2011 to stimulate international growth. OneTwoTrip.co.uk European headquarters are based in London, 12 Masons Avenue, EC2V 5BT.