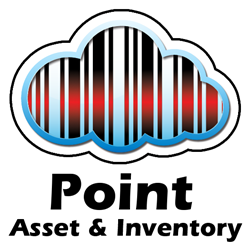 Point Inventory is the next generation app built to efficiently count, tag and manage assets and inventory with precision. - Dan King President, New West Technologies
Portland Oregon (PRWEB) January 07, 2014
Point asset and inventory is a smart device solution for managing your assets and tracking your inventory. Manage your assets, count inventory, print labels, receive PO's all in real-time from multiple devices you already have. Count, capture and analyze, report and post inventory count data to your point of sale or other line of business application via Control Point in the cloud. The Point system turns iDevices into intelligent counting and tagging devices. Count data from mobile devices can be centrally managed and viewed from the browser interface, Control Point. This interface enables users to manage counting devices, make inventory exceptions, corrections, and update inventory easily and efficiently in real time.
Core features that Point users will appreciate include simplified cycle counts, asset tagging/label printing, purchase order receiving, real time sync of multiple devices to Control Point, and the convenient browser access of count data and variance analysis. Point delivers a simple user interface with intuitive workflow navigation, and custom scope management to count what you want when you want. Also included is a data connector for Microsoft Dynamics RMS and Import and export compatibility to any POS or ERP systems – including Quickbooks and Lightspeed Retail.
The solution can be seen in action at this year's NRF Big Show at the Jacob K. Javits Convention Center in New York, NY on January 12-15th in the Brother and Pioneer booths.
The app can be found on the App store. For more information about the Point mobile inventory system, visit http://www.getpointmobile.com.
About New West
Founded in 1992 in Portland, Oregon, New West Technologies is a leading integrator of retail POS and customized software solutions. As a full-service technology provider with extensive experience in small business computer networking and retail software development and installation, we deliver easy-to-use, practical solutions that dramatically improve your profitability and workflow management. http://www.newestech.com.