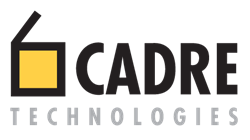 We are at 49 employees for this client, down from 90. Picking productivity has dramatically improved to reach our service level agreement.
Charlotte, NC (PRWEB) January 09, 2014
When Bonded Logistics', a 3rd Party Logistics provider, COO Dave Jesse reviewed one of his largest customers, it was imperative that something had to be done. Labor costs for the account were too high, productivity was decreasing and SLAs were not being met.
The customer, a consumer products manufacturer, who ships to retail distribution centers, occupies 300,000 square feet of warehouse space, with inbound volume of 10 to 12 containers per day and 10,000 to 15,000 cases of outbound parcel and LTL shipments per day.
"We had 90 employees working three shifts and the pick times were just too slow because of the order mix and the requirement to track lots and expiration dates," explained Jesse. "We decided to focus on picking for initial evaluations because it represented the largest labor expense."
The evaluation and changes in picking processes included:

Placing different lots for each SKU in unique locations to eliminate the need to select and confirm the lot when picking. An enhancement was also made to the Cadence WMS picking module that did not require the lot confirmation. This resulted in an increase in both lines per man hour and cases per man hour.
Assigned ABC codes to inventory and slotted the warehouse by velocity. Assigned dedicated areas for case picks, broken cases and full pallet picks. Utilized multiple level unit of measure features in the Cadence SKU Master and utilized GS1 bar codes that contain SKU, lot and expiration date to improve receiving.
Integrated case label picking into parcel and LTL shipping software application that allowed time savings in label printing.
Implemented "Ship With Other Goods" (SWOG) Cadence feature, consolidated less than full pallets, and modified packing list to show multiple orders. These and other changes to loading reduced the freight costs by shipping fewer pallets and reduced the staff by three loaders.
A new Cadence RF picking module called OptiPick resulted in a reduction in picking steps from seven to three and reduced the number of screens which resulted in a 25% reduction in picking time.
The company also improved reporting and communications by publishing individual performance reports. Daily production meetings are now held to celebrate successes and discuss obstacles and the most effective solutions. A daily plan is built to clearly define operational objectives.
"The results are impressive," said Jesse. "We are at 49 employees for this client, down from 90. Picking productivity has dramatically improved to reach our service level agreement." Jesse went on to explain that there is more to do in other areas such as receiving, check-in and putaway as well as QA improvements.
Cadre worked with Bonded to implement additional Cadence features and enhancements and provided business consulting on the project. "This was an opportunity to assist Bonded in reaching their productivity goals by working jointly to add additional flexibility to our system while eliminating non-essential steps," said Daryl Grove, Executive Vice President at Cadre. "Also handling fewer pallets with order consolidation provided significant ROI. It's a great example of how Cadre works closely with our customers to build flexibility and agility into our software solutions. There are multiple ways to do just about anything but the optimal solution is the one that makes the customer most successful."
About Bonded Logistics
Bonded Logistics is a full service third party logistics company, dedicated to providing clients with innovative and flexible supply chain management solutions. Since 1972, Bonded Logistics has integrated transportation, warehousing and contract packaging to offer customers a single source solution.
Its Charlotte, North Carolina headquarters is a strategic location provides access to quicker and simpler transportation channels both domestically and internationally.
About Cadre Technologies
Cadre Technologies is a leading provider of warehouse management software for fulfillment, logistics and manufacturing companies and is the largest software provider to the third party logistics (3PL) industry in North America. Cadre delivers warehouse management and logistics visibility tools including: Cadence WMS and Fulfillment System; Accuplus WMS; and LogiView Visibility and Integration. The company is headquartered in Denver, Colorado, with locations in Lenexa, Kansas and Baltimore, Maryland. Learn more about Cadre Technologies at http://www.cadretech.com.