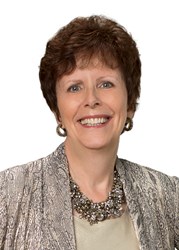 Des Moines, WA (PRWEB) January 10, 2014
The 2014 forecast offers hope to people who have been waiting for real estate recovery before making their move.
While the long decline of real estate values that depressed the U.S. economy and distressed individual households has not been forgotten, runaway pricing and loose lending practices are now history. The passage of time allows us to look back and identify August 2007 as the first month of home sales price decline and February 2011 as the first month of recovery.
In the first quarter of 2013, low prices and low interest rates attracted a rush of buyers to a market with little to no saleable inventory; sellers received multiple offers that boosted prices on their properties and cautious appraisals kept values controlled. Interest rates were raised, the market stopped and interest rate rises were retracted. The economics of supply and demand were alive and well. Today, improving inventory, stabilizing prices, fewer short sales and a healthy local economy are credited with keeping the real estate market "chugging along nicely" around western Washington, according to real estate brokers with the Northwest Multiple Listing Service (NWMLS).
In the December 2013 NWMLS news report, members shared their views:

OB Jacobi, president of Windermere Real Estate, said that the slowing pace of home prices is "actually a good thing. As we saw in years past, continual double-digit price appreciation leads to boom and bust cycles that none of us want to relive."
MLS director Frank Wilson believes it will be more expensive to buy a home during 2014. "Slow but steady price appreciation, upward pressure on interest rates and increased costs of getting a loan will all work to decrease the buyer's purchasing power," said Wilson, the branch managing broker and Kitsap District manager for John L. Scott in Poulsbo.
For 2014, the big question is not if interest rates will rise but when. This concern appears to be encouraging buyers to continue their home search. Looking ahead, brokers tend to agree positive momentum will continue, but hurdles such as unrealistic sellers, new loan regulations and threats to purchasing power remain.
To hear more about what to expect in real estate this year and how to successfully sell your home, attend Real Estate – Real Stories at Wesley Homes Des Moines (Thursday, January 23rd at 2:00 p.m.) and Wesley Homes Lea Hill (Friday, January 24th at 2:00 p.m.).
Questions about this article can be directed to Kathryn Kleber at 206-650-6113.
Founded in 1944, Wesley Homes is a not-for-profit organization that provides a network of services offering a continuum of care for over 1800 older adults with two retirement communities in south King County, a private pay home care agency and a Medicare-certified home health agency. It is affiliated with the Pacific Northwest Annual Conference of the United Methodist Church.
# # #
WESLEY HOMES
Retirement Communities, Home Health Services & Foundation
815 S. 216th Street
Des Moines, WA 98198
(206) 824-5000