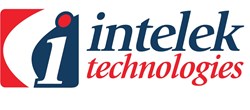 The ability to import data without going to check other sources is a great advantage for our customers. - Mark Cubine, VP of Marketing, McLeod Software
Norman, Oklahoma (PRWEB) January 13, 2014
Intelek Technologies Corporation, developers of leading edge EDI data translation solutions for the transportation industry, announced today integration between IETS (the Intelek EDI Transportation Suite) and McLeod Software LoadMaster Enterprise and PowerBroker transportation software solutions.
The integrated solution allows McLeod Software customers to seamlessly exchange web, email, and spreadsheet data via EDI. IETS is a cloud solution that allows McLeod Software customers to economically and easily add new shipper partners that require web, email or spreadsheet tenders, status updates, or invoicing.
"We see shippers pushing greater requirements, with much higher complexity, to their carrier partners," said Terry Wood, VP of Business Development at Intelek. "We are happy to offer McLeod Software customers a very effective EDI process automation solution that will allow them to focus on moving freight, rather than navigating shipper data exchange complexity."
IETS is based on the solid foundation of Intelek's time tested DiamondMine EDI translation and ground breaking StripMiner non-standard data translation, and is provided as a cloud-based solution. This allows carriers to implement cost effective EDI and non-EDI data translation, giving on-demand process automation. With a wide variety of communication options (FTP, AS2, SSH, etc.) there is almost no shipper partnership that a carrier cannot implement quickly and inexpensively.
"We are pleased to be able to offer this new integration solution with Intelek to McLeod Software customers. The ability to import data without going to check websites, email accounts, or re-key data to and from other sources is a great advantage," said Mark Cubine, Vice President of Marketing for McLeod Software. "We see the valuable process automation that IETS offers as an important new tool that will drive down a lot of non-value added activity for our customers who employ it."
ABOUT McLEOD SOFTWARE
Transportation companies that work with McLeod Software find the best ways to improve customer service levels, improve their operating ratio's, attract and retain the best drivers, and drive automation to destroy inefficiency. McLeod Software is the leading provider of transportation dispatch, accounting, operations and brokerage management software, and document management systems. Specifically developed for the trucking industry, McLeod Software's advanced management solutions and services enable transportation companies to increase their efficiencies while reducing costs. Founded in 1985 and headquartered in Birmingham, Alabama, the company serves truckload and LTL carriers, freight brokers, 3PLs, and shippers throughout North America.
For more information, please visit http://www.McLeodSoftware.com or call 877-362-5363.
ABOUT INTELEK TECHNOLOGIES
Since 1996, Intelek Technologies has been a provider of leading edge technologies, solutions and professional services. Intelek has pioneered data translation for transportation with EDI, Web to EDI, email to EDI, and anything-to-anything data format translation and load gathering solutions. Based in Norman, Oklahoma, Intelek is a private corporation with over 5,000 customers worldwide.
For more information, please visit http://www.IntelekTechnologies.com or call 800-353-3696.