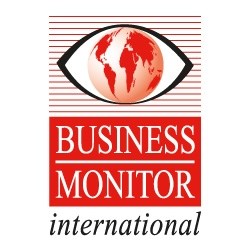 The worst is likely to be over in terms of Indonesia's external position…
(PRWEB UK) 10 January 2014
Business Monitor has just released its latest findings on the Indonesian market in its newly-published Indonesia Business Forecast Report.
Indonesian assets continue to struggle amid a high current account deficit and high domestic inflation. As a result of the hit that rising borrowing costs and inflation will take on investment and private consumption, Business Monitor expect real GDP growth in 2014 to decline to 5.4%, versus a forecasted 5.7% in 2013. That said, the worst is likely to be over in terms of Indonesia's external position, with policy measures as well as broader macroeconomic trends helping to shore up the current account over the coming quarters. Despite the Indonesian government's 44.4% petrol fuel price hike in June, Business Monitor note that this still entails a substantial fiscal contribution towards inefficient subsidies going forward. Indeed, while they view President Susilo Bambang Yudhoyono's administration's ability to address the unwieldy subsidies as a positive, Business Monitor continue to stress that more will need to be done by the next administration.
With political risks rising ahead of 2014's general elections, however, the continuation of a reformist government is far from guaranteed. Indonesia's current account deficit improved slightly to 3.8% of GDP in Q313, versus a record 4.4% previously. With recent measures undertaken by the government and central bank, as well as the weakening rupiah, helping to alleviate Indonesia's external imbalances over the coming quarters, our 2013 and 2014 current account deficit forecasts of -3.4% and -2.8% of GDP respectively, reflect expectations for a continued improvement.
As expected, Indonesia's August trade surplus was a one-off, with the country's trade account returning to deficit in September. Real GDP growth slowed yet again to 5.6% year-on-year (y-o-y) in Q313 as the triple headwinds of the country's external imbalance, high inflation, and rising borrowing costs hit economic activity. As this slowdown continues to play out, Business Monitor have downgraded their 2013 real GDP forecast slightly to 5.7% (from 5.8 previously), and maintain their expectations for the rate of expansion to ease further to 5.4% in 2014.
Further interest rate hikes (in addition to its 150bps worth of hikes since June) are not completely outside of the realms of possibility in the coming months, and BI will switch gears to an easing stance only when disinflation comes more firmly into play. Additionally, Business Monitor have downgraded their end 2013 and 2014 rupiah forecasts to IDR11,700/ US$ and IDR11,500/US$, respectively, reflecting a neutral stance on the currency based on their expectations for the unit to stabilise over the coming months.
Business Monitor believe that Indonesia risks a crisis of confidence similar to past panics as hot money outflows continue to batter the country's asset markets. Should sentiment continue to worsen, the government and central bank will need to do more to address the weakening rupiah, as well as the country's current account woes. 2014 elections also pose increasingly imminent risks, as potential candidates (and their prospective policies) remain largely unknown. As the elections approach towards the end of 2014, Indonesia could witness a retrenchment in foreign investor interest.
To find out more about this report please click here.
Business Monitor is a leading, independent provider of proprietary data, analysis, ratings, rankings and forecasts covering 195 countries and 24 industry sectors. It offers a comprehensive range of products and services designed to help senior executives, analysts and researchers assess and better manage operating risks, and exploit business opportunities.