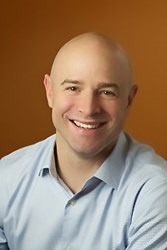 (PRWEB) January 10, 2014
People afflicted with sleep apnea can resolve to enjoy better sleep and personal health this year by visiting Dr. Kelly Blodgett to receive sleep apnea treatment. Sleep apnea is a serious disorder that impacts a person's ability to sleep through the night, which can negatively affect daily life as well as long-term health. Dr. Blodgett helps victims by offering several sleep apnea dentistry treatments that can control or ease the condition.
Sleep apnea is a disorder in which breathing stops and starts during sleep, causing the victim to sleep poorly or even wake up repeatedly. Sleep apnea can have wide-ranging effects on a person's health and quality of life. Sleep apnea victims can become chronically exhausted, and research has shown that having sleep apnea increases the risk of developing other serious health conditions, including diabetes, obesity, high blood pressure, stroke, heart arrhythmia, and heart attack or failure. People afflicted with sleep apnea also have a higher risk of being involved in an accident caused by drowsiness. Effective sleep apnea treatment can improve a person's general health while making daily life easier.
Sleep apnea dentistry aims to manage obstructive sleep apnea, which occurs when a person's tongue and throat muscles relax during sleep and block the airway. Dr. Blodgett employs various means of treating obstructive sleep apnea. Often, patients can wear custom oral appliances at night to keep the airways open. In some cases, though, measures such as upper airway surgery may be necessary. Dr. Blodgett starts treatment with less invasive options and works with patients to determine whether more serious intervention is needed.
Seeking sleep apnea treatment offers numerous benefits for people looking to improve their health this year. Unfortunately, many sleep apnea victims do not recognize that they have the condition. Warning signs include loud snoring, waking up abruptly during the night, daytime drowsiness, headaches, and difficulty focusing. People who notice these symptoms can visit a sleep doctor for observation and, if they do have obstructive sleep apnea, visit Dr. Blodgett to learn about available treatments. People who have additional questions or know that they need the help of a sleep apnea dentistry professional are welcome to call Dr. Blodgett's office today.
About the Practice
Blodgett Dental Care is a general practice offering personalized dental care for patients in Portland, Oregon since 1999. Dr. Kelly Blodgett completed his pre-doctoral sciences at Portland State University and went on to attend the OHSU School of Dentistry. Dr. Blodgett is part of the one percent of dental professionals providing the LANAP FDA cleared laser procedure for gum disease and periodontal treatment. When he was only 35 years old, Dr. Blodgett was honored with the prestigious 2006 "Clinician of the Year Award" from the World Congress of Minimally-Invasive Dentistry. He has been featured in numerous dental journals, on television, and in magazines for the innovative care he provides. Dr. Kelly Blodgett is truly a modern pioneer in progressive dental care. To learn more about the services at Blodgett Dental Care, please visit their website at http://www.blodgettdentalcare.com/ and call (503) 928-6513.