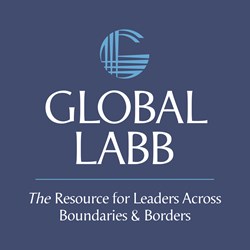 Leaders today must be smarter, faster and more agile than ever before - The Global LABB provides the way and means for leaders worldwide to exceed expectations on every level.
Los Angeles, California (PRWEB) January 14, 2014
Global leaders invest in connection, education and information to be successful and come out on top in a global marketplace that has seen failure rates in excess of 55% percent in its executive leadership ranks over the past several years. Sheri Mackey, The Global Coach, says "Leaders today must be smarter, faster and more agile than ever before, yet there is less time and less resource provided to accomplish ever-growing expectations and goals. As a result, we have developed a new platform that will go live on January 15th, The Global LABB, to target the very challenges that leaders worldwide face every day. We provide viable solutions that will actually save time, money and energy for everyone engaged – while at the same time maximizing human resources and accelerating valuable careers."
The Global LABB was created to connect leaders worldwide in ways that have not previously been leveraged for individual success. "For example, Mentoring has historically been done within the four walls of the organization, with a senior person mentoring a junior person – and it often doesn't work, for a variety of reasons. We have created a mentoring platform that creates a virtual space for cross-industry, cross-cultural mentoring to take place. We have developed a fully guided, facilitated mentoring program called Mentor Connect that guides the entire process for both parties to ensure a positive mentoring experience from anywhere in the world."
"Similarly, unique platforms have been created for executives to connect through virtual Roundtable forums that currently exist only as live meeting groups that cost tens of thousands of dollars a year to belong to, with leaders traveling to different locations and getting exposure to only local resources." Sheri asserts, "Now, for a very small fraction of the cost, leaders can remain in the office or at home, invest significantly less time, discuss critically important challenges to their specific business with trusted advisors from all over the world, while gathering unique perspectives from cross-industry and cross-cultural perspectives."
"In addition to providing unique connection resources, we effectively filter the internet for the very best sources of leadership information so that we can save leaders everywhere the pain of trying to find the relevant, useful information they need, but can never quite seem to put their hands on in a timely manner. Useful tools, assessments, articles, recommended readings (that come from sources that have actually read the content), and the best leadership blogs and global conferences are provided. In addition, we evaluate and recommend the very best executive education sources, workshops, webinars, and podcasts – as well as provide proprietary Global LABB webinars delivered by some of the most noted leadership experts in the world. We are truly excited by this new frontier in Global Leadership Development," states Steve Mackey, co-founder of The Global LABB.
Luminosity Global Consulting Group (http://www.luminosityglobal.com) enables companies worldwide to maximize business results through improved cross-cultural communications, global leadership development and successfully managing global organizational change.
For more information about The Global LABB, please visit http://www.GlobalLABB.com.