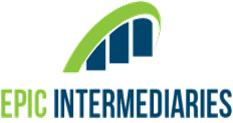 Other brokers faced with excess worker's comp accounts should reach out to Epic Intermediaries for creative solutions and a collaborative partner.
Moorestown, NJ (PRWEB) January 14, 2014
Epic Intermediaries, known for advising municipalities on effective strategies for lowering workers' compensation premiums, today announced two recent successful engagements with clients in the eastern United States.
A broker for a township sought creative ideas to address the municipality's rising workers' compensation costs. Facing intensified budget constraints, the municipality turned to the broker for innovative approaches to cut costs while maintaining adequate coverage. The broker contacted Epic Intermediaries (http://www.epicintermediaries.com), which immediately capitalized on its market relationships to shape provisions that would meet the municipality's needs. Epic was able to provide a plan offering special payment terms, with only 50 percent due in the current year, to be followed by the remainder after 12 months. The plan provided 24 months of coverage with provisions acceptable to the broker's delighted client.
In the second instance, a broker for a large nonprofit institution in the Northeast confronted a significant premium renewal increase for the organization's workers' comp policy. The premium for the policy about to expire was $165,000 with a $300,000 self-insured retention (SIR). Upon renewal, however, the premiums would have shot up to $285,000 with a $750,000 SIR (a 250 percent leap).
After reaching out to Epic Intermediaries, the broker reported that "Epic pursued an innovative solution, leveraging its carrier relationships and preparing a comprehensive submission. Epic's unique approach and strategic collaboration with my agency yielded a dramatically better value for my client."
Epic was able to furnish a plan that offered the options of a lower premium at $750,000 SIR or a SIR buy-down/buffer layer of $250,000 that reduced the SIR to $500,000. "I'd recommend that other brokers faced with excess worker's comp accounts reach out to Epic Intermediaries for creative solutions and a collaborative partner," the broker advised. For more information call (856) 380-0217.
EPIC Intermediaries, Inc. is a wholesale insurance broker specializing in public entity and self-insured workers' compensation programs nationwide. Headquartered in Moorestown, N.J., EPIC's staff of industry experts has the knowledge and experience that retail agents need to deliver comprehensive and cost-effective solution plans.