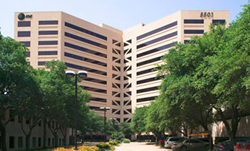 I'm excited about gaining exposure to various industries.
Dallas, TX (PRWEB) January 14, 2014
DeWolff, Boberg & Associates (DB&A), a global management consulting firm based in Dallas, Texas, is excited to announce that four new consultants, Chanda Foucher, Joy Huffman, Adam Manika and Clint Pitts have joined the organization.
"The extensive experience of our newest Consultants is a tremendous addition to DB&A and a valuable resource to our clients," said Morgan Buffington, Vice President of Finance.
Chanda Foucher
Foucher joins DB&A with over 10 years of experience in the Food and Beverage industry both in food service in restaurants and food production in a manufacturing facility. Prior to joining DB&A, Foucher worked as Operations Supervisor with Kellogg's. She earned a Bachelor of Science in Psychology and a minor in Chemistry from Xavier University of Lousiana. Foucher who loves training, coaching and developing people said, "I'm excited about gaining exposure to various industries. I plan to contribute a fresh perspective and commitment to representing the future of the company." Foucher, an adventure-seeker, checks items off of her personal "bucket list". Some of her previous adventures include running marathons, skydiving and ziplining. She also enjoys international mission work, volunteering and traveling.
Joy Huffman
Huffman comes to DB&A with eight years of experience in Marketing and Communications and E-Commerce, and as a Wholesale Retailer in the Fashion and Entertainment industry. She has worked in both for profit and nonprofit sectors. In her most recent work experience, Huffman managed the marketing efforts of California Family Health Council, Inc. She also worked as a Consultant in Harris and Huffman, LLC, where she advised Subject Matter Experts (SMEs) on strategic business planning, business development initiatives, and online presence development. "Meeting with clients and helping them realize their greater ability is what attracts me the most to DB&A," said Huffman who holds a Master's of Business Administration from Georgia State University/Sorbonne University and a Bachelor of Arts in Communications from University of Southern California. Huffman shares the personal philosophy of President Obama, "We are the change that we seek." In her spare time, Huffman enjoys blogging, volunteering, roller skating, and yoga.
Adam Manika
Manika has over 12 years of experience in restaurant management most recently at a four diamond resort steakhouse for the previous seven years. Manika stated, "I know it sounds cliché, but I came to DB&A to help others. I have always had a focus on service and enjoyed being around other people." Manika continued, "I was always finding myself training others and showing them how to be better at what they were involved in. The consulting field seemed like a natural progression of that ideal." Manika earned a Master's of Business Administration from Central Michigan University and an undergraduate degree in Hotel/Restaurant Management from Northern Arizona University. He also believes that whatever you are doing, make it fun so you can enjoy it. First and foremost, Manika enjoys his family. He also loves exercise, hockey, soccer, home improvement, as well as creative and adventurous foods and drinks.
Clint Pitts
Pitts joins DB&A with 15 years of experience in the food and beverage industry. His most recent work experience was as a Food and Beverage Consultant with Quadrant-Two Solutions. Pitts was attracted to DB&A because of the chance to expand his consulting expertise to a wide range of industries. "I hope to be a part of making DB&A one of the top boutique consulting firms in the world," says Pitts. He is a graduate of Ball State University with degrees in Speech Communications and Business. He lives by Zig Ziglar's maxim, "You can have everything in life you want if you will just help other people get what they want." Pitts enjoys traveling, especially taking cruises. He also loves spending time with his wife and four children.
About DeWolff, Boberg & Associates
DeWolff, Boberg & Associates (DB&A), founded in 1987 by Lou DeWolff and Tim Boberg, is a global management consulting firm specializing in helping companies of every description achieve objectives through improved performance and resource utilization. Working with every level of management, DB&A focuses on organizational and cultural issues, with a special emphasis on developing accountability and leadership at the employee and front-line supervisory levels. Celebrating its 27th year in business, DB&A provides consulting services to a variety of clients worldwide.