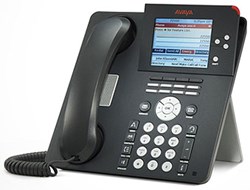 So many businesses in the past eight to ten years have downsized due to the economy but now need to be even more available and readily in touch with their customers...
Niagara Falls, New York (PRWEB) January 13, 2014
The biggest improvements in telecom systems in the past five-plus years include additions such as the buzz word of 2013, "BYOD" (Bring Your Own Device), Mobile Extension, Voice Mail to Email, improvements to integrated UC (Unified Communications), SIP trunking, etc. Business telephone systems that are five years old or more run a good chance of NOT being capable of these advanced but necessary features.In the age of improved accessibility from clients, suppliers, and co-workers, businesses need these features to stay in touch.
In the spirit of New Year's resolutions, Telephone Magic Inc. continues support for existing telecom systems, while offering small to medium sized businesses a path for a new telephony platform. Choices range with varied features and wholesale pricing.
Jeff Jackson, president of Telephone Magic, now celebrating twenty-five years in business, indicates, "So many businesses in the past eight to ten years have downsized due to the economy but now need to be even more available and readily in touch with their customers... it's a real dilemma. Newer phone system platforms have a whole suite of features designed to help small to medium sized businesses to meet these needs without adding costly staff."
The Avaya IP Office phone system is a sound choice for business customers. After purchasing the SMB platforms from Nortel, Avaya captured an "Upgrade with us" capability and have been porting clients over to the Avaya IP 500 phone system by allowing Nortel users to keep their existing phones. This prevented the Nortel ICS line from eventually becoming a dead end for users. Expansion is a snap as well, with Avaya IP 500 Expansion cards and modules. Users can eventually add to and/or replace phones with a wide range of choices of new Avaya IP Office phones.
The NEC SV8100 phone system has all of the features mentioned at the top of this release. Voice Mail to Email and Mobile Extension keep businesses in touch with their clients, even when they are not in the office.
When Avaya took over the Nortel SMB lines, one of the exciting acquisitions was the Business Communication Manager – or Avaya Nortel BCM phone system line. The BCM starts with the small business BCM 50, a compact but powerful IP capable telephone system. The other currect BCM brought over initially to Avaya was the BCM 450 for enterprise clients. Both of these platforms are easily expandable with a variety of optional hardware, referred to as BCM Media Bay Modules, and software, often called BCM Key Code Licenses.
Regardless of which phone system a business chooses to upgrade to, managers need to brainstorm about all the things the business wishes to do with their office telephones. Once a list of strategic options are chosen and defined, the right phone systems for the job will present themselves. At that point a call to Telephone Magic will allow a personal telecom consultant to match the wishlist of requirements and budget to an appropriate platform. Again in 2014, Telephone Magic continues to assist businesses to reach their "New Year's Telecom Resolution" goals.
About Telephone Magic Inc.
Telephone Magic Inc. is a wholesale distributor of business phone equipment celebrating its' 25th Anniversary.
Telephone Magic carries Avaya IP Office, Avaya BCM, Definity PBX, and Partner ACS phone systems, Avaya digital telephones, Avaya IP phones, circuit packs, cards, modules, expansion equipment, etc. Also featured are the legacy Nortel Norstar, BCM, and Meridian phone and voice mail systems, phones, Media Bay Modules, Key Codes, cards, expansion modules, parts, and accessories.
Telephone Magic features the NEC Univerge line of business and hotel telephone systems, including the Univerge SV8100 platform. This robust IP phone system contains a host of state-of-the-art telecom features.