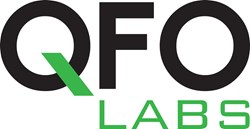 @SenRandPaul shows off his excellent #QuadFighter flying skills under pressure of national TV audience. Well done!
Minneapolis, MN (PRWEB) January 10, 2014
Drones are in the news a lot these days, and one young Minneapolis company, QFO Labs (http://www.qfolabs.com), got an unplanned national television plug for its fun, new gaming drone by a prominent politician on a highly rated Fox News program on Wednesday evening. The event was recapped in a Politico story that appeared January 9: "Rand Paul flies birthday gift drone on Fox." (http://www.politico.com/story/2014/01/rand-paul-drone-birthday-gift-101951.html?hp=l12)
"Lawmakers might need to be on the lookout for drones in the halls of the Capitol after Republican Sen. Rand Paul showed off his newest birthday gift," said Politico. " 'My good friend, Sen. Mike Lee from Utah, gave me a drone,' Paul said during Fox News's 'On the Record with Greta Van Susteren' on Wednesday." The story continued: "The Kentucky senator, who celebrated his birthday earlier this week on January 7, flew the small drone during the show."
Jim Fairman, QFO Labs president, exclaimed when he tweeted the Politico link soon after the story appeared: "@SenRandPaul shows off his excellent #QuadFighter flying skills under pressure of national TV audience. Well done!" The exposure came in a big week for the company, as it was also showing its Quad Fighter™ gaming drone at the International CES show in Las Vegas.
The Quad Fighter™ is priced at $99 and is in stock at Brookstone stores throughout the country, and available online at Brookstone.com, where it has been featured on the home page, with 4.8 out of 5 stars. The product page there: http://www.brookstone.com/mini-quad-rc-helicopter.
About QFO Labs
Based in Minneapolis, QFO Labs is a high-tech startup dedicated to creating new gaming concepts, focusing on the user experience both out of the box and over the long term. Its first product is the Quad Fighter™ high-tech gaming drone, which is designed for one-on-one or team gaming, indoors or out, using color-coded "lasers." It's easy to fly, with one-hand control.
QFO Labs' founding team has more than 50 years of experience turning new ideas into successful products, including medical devices, architectural tools, and military unmanned aerial vehicles (UAVs). The company's mission is to fill the gap in the consumer market for high-quality yet affordable and fun tech toys. Over time, it will introduce a series of products for real-life 3D gaming. Beyond gaming, the team has many more ideas about what it can do with the technology behind its first product, the Quad Fighter™.
Product overview page: http://www.qfolabs.com
Twitter: http://www.twitter/QFOLabs
Facebook: http://www.facebook.com/QFOLabs
(Note: Image files available via press(at)qfolabs(dot)com.)