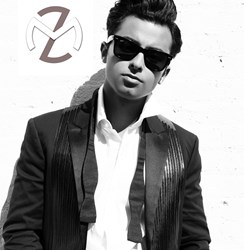 Thank you to all the fans for all your love and support.
New York, New York (PRWEB) January 14, 2014
At the young age of 19, Zach took the stage this summer touring on the Pop Explosion Tour with America's newest Boy Band Midnight Red. Zach showcased his new music and dance moves on the stage as he traveled though out New York, New Jersey, Massachusetts and California. Pop Explosion presented by Pop chips & Popstar Magazine, is one of the most exciting events for POP music fans with tons of acts and celebrities on 1 show! Fan Meet & Greets, Vendor Villages, Red Carpet and More.
Zach continued to grow his fan base as he toured this summer and fall with R5 featuring Disney's Ross Lynch from "Austin & Ally" and X-Factor's Fifth Harmony, Simon Cowell's break out girl group, opening up to sold out crowds in the New York and New Jersey area to thousands of fans. http://montville.patch.com/groups/arts-and-entertainment/p/montville-teen-star-to-perform-at-antibullying-concert
In November, Zach took the stage again at Reality Dance's Anti Bullying Fall Jam concert at the Gramercy Theater in New York City. Reality Dance's Fall Jam was an all-day anti bullying event to bring awareness to the ongoing problems with today's teens. Fall Jam also featured Coco Jones, Radio Disney's Next Big Thing, (N.B.T.), and is best known for starring in the Disney Channel Movie Let It Shine. http://montville.patch.com/groups/arts-and-entertainment/p/montville-teen-star-performs-at-soldout-anitbullying-concert
In addition to touring, Zach recently collaborated on a song in Spanish and English with Ruina Nueva, the hot Salsa group from the Dominican Republic. Their song is called "Si Tu No Estas" or "If You're Not Here." It's a remake of one of Menudo's biggest hits in the 80's done in Bachata style. Zach toured the Dominican Republic this past October, performing on over 25 TV and radio shows throughout the country. https://www.youtube.com/watch?v=-IDISWPJIGY
In November, Zach hit the road once again with Midnight Red, performing at The Chameleon in Lancaster PA, iPlay America in Freehold, NJ and at The Emporium in LI, NY. Stay tuned for future tour dates with Midnight Red to be announced in the very near future.
Zach wrapped up the year by recording his version of the hot new song "The Monster" by Eminem ft. Rihanna http://www.youtube.com/watch?v=o6bWeckr--4.
Upcoming concerts featuring Zach Matari to be announced in early 2014.
S. Zarqa
Public Relations
973-800-7007
info(at)zachmatari(dot)com