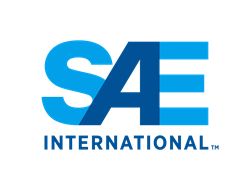 "This acquisition is an important next step in the continued development and expansion of our technical services to the aerospace industry." - David L. Schutt, Chief Executive Officer, SAE International
Warrendale, PA (PRWEB) January 13, 2014
SAE International announces the completion of an asset purchase of the ARINC Industry Activities (IA) Division. The acquisition strengthens SAE International's global footprint within the technical standards arena, helping to further support the entire aerospace industry.
The newly acquired division will operate under the SAE Industry Technologies Consortia (SAE ITC), which is a 501c6 and has a mission to build industry infrastructure tailored to the respective technology, market and industry member groups while satisfying time horizons and providing the responsible resources to enable achievement of industry objectives.
SAE ITC Aviation Industry Activities organizes the Airlines Electronic Engineering Committee (AEEC), Avionics Maintenance Conference (AMC), and Flight Simulator Engineering & Maintenance Conference (FSEMC) activities on behalf of its member organizations and is responsible to develop the related technical standards. The IA activities began just after the Second World War to assist the growing air transport industry in conducting technical evaluations leading to the development of technical standards (ARINC Standards) and best practices.
"This acquisition is an important next step in the continued development and expansion of our technical services to the aerospace industry," David L. Schutt, Chief Executive Officer, SAE International said. "We look forward to serving as a valuable resource for the Industry Activities members, customers and sponsors."
The AEEC, AMC, and FSEMC improve cost effectiveness, increase productivity, and reduce life-cycle costs for airlines; aircraft and flight simulator manufacturers; avionics suppliers; and aviation, maintenance, training, and communication service providers by initiating dialogue, cooperatively establishing common technical standards, and developing shared technical solutions that no one organization could develop independently.
Through the acquisition, Industry Activities members and sponsors can further benefit from SAE International's core competency of technical standards and life-long learning.
"SAE ITC Aviation Industry Activities, formally ARINC Industry Activities, has long been a global leader in Air Transport Standards development," Edward Manns, Aerospace Standards Business Unit Leader, SAE International said. "The acquisition of ARINC's standards and conference programs only enhances SAE International's strong portfolio of programs, products and services to the aerospace industry."
Questions about the program can be directed to Mike Rockwell, Executive Director SAE ITC Aviation Industry Activities, by emailing mrockwell (at) sae-itc (dot) org.
The sale was facilitated with the assistance of Whitestone Communications, Inc., based in New York City.
SAE International is a global association committed to being the ultimate knowledge source for the engineering profession. By uniting over 138,000 engineers and technical experts, we drive knowledge and expertise across a broad spectrum of industries. We act on two priorities: encouraging a lifetime of learning for mobility engineering professionals and setting the standards for industry engineering. We strive for a better world through the work of our philanthropic SAE Foundation, including programs like A World in Motion® and the Collegiate Design Series™.