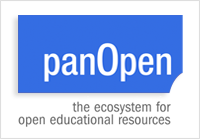 panOpen is an exciting startup that has the potential to move open educational resources from the fringes to the mainstream, to the benefit of faculty and students everywhere.
New York, New York (PRWEB) January 16, 2014
As a capstone to an exciting launch year, panOpen has announced that it raised an additional $500,000 in its second round of seed funding. Formed in April 2013, panOpen has raised $750,000, was selected to join the inaugural class of the Kaplan EdTech Accelerator powered by Techstars, released its initial product, and launched over 40 pilots with colleges and universities nationwide.
"Open source educational materials are at a threshold moment and investors recognize the social impact panOpen will have in addition to the investment opportunity it brings," says Dr. Brian Jacobs, panOpen founder and CEO. "Our mission is to bring Open Educational Resources (OERs) into use everywhere, which will lower the cost of educational materials and increase content flexibility and collaboration."
Dr. Jacobs, a former academic from Cornell University, has a proven track record for building successful edtech companies. He also founded Akademos, a leading provider of integrated online bookstores and marketplaces for educational institutions, where he remains Chairman of the Board of Directors.
Several industry heavyweights are among panOpen's latest round of investors, which include Kaplan Inc.; John Katzman, founder of The Princeton Review, 2U, and Noodle Education, where he currently serves as CEO; Professor Edward B. Roberts, Founder and Chair of the Martin Trust Center for MIT Entrepreneurship; Kendall Family Foundation, a social impact investor; Kate Eberle Walker, SVP of Education Growth Strategy at IAC; Walter A. Winshall, a well-known Techstars investor; and Capital M Group, a Connecticut-based seed stage investment fund.
"Just as open source software needed companies to provide tools to become part of standard practice, open source educational content also needs tools for widespread use," Professor Roberts comments. "panOpen is an exciting startup that has the potential to move open educational resources from the fringes to the mainstream, to the benefit of faculty and students everywhere."
Non-profits such as The William and Flora Hewlett Foundation, The Saylor Foundation, and the The Bill & Melinda Gates Foundation, have recently spent millions to create high quality OERs for courses like Biology 101 and Psychology 101. The remaining issues concern the "last mile"—the ability for faculty to easily discover the most appropriate materials, along with a simple way to edit, share, and collaborate within a financially sustainable system.
"panOpen is working on smart, innovative ways to deliver open source content that aim to increase college affordability and flexibility," remarks Phil Schwarz, VP of Corporate Strategy and Investments at Kaplan. "We're so pleased that panOpen was part of our inaugural Kaplan EdTech Accelerator class and anticipate its emergence as a leader in the OER marketplace."
OERs are freely available educational materials that faculty and students can chop up, remix, and share with anyone, in much the same way that open source software is freely distributed. Focused on five areas that it views as critical for widespread adoption, panOpen offers:
(i) Access: reducing the cost of educational materials;
(ii) Flexibility: enabling faculty to edit, adapt and customize their content;
(iii) Assessments & Analytics: allowing faculty to monitor student progress;
(iv) Financial Sustainability: creating a revenue sharing mechanism that compensates relevant stakeholders; and
(v) Faculty Collaboration: providing vetted libraries that professors can remix and share.
"Education will change dramatically over the next decade," notes Noodle's John Katzman, "Some of those changes are worrisome, but some—including the rise of companies like panOpen for the use of OERs—will dramatically lower costs and improve learning."
To learn how panOpen is helping colleges and universities adopt OERs, visit http://www.panOpen.com or contact Alejandro Sucre at asucre(at)panOpen(dot)com to schedule a demo.
About panOpen
panOpen is an emerging edtech company that provides the tools and services higher educational institutions require to adopt open educational resources (OERs). Its platform provides universal access to OERs, aligns the economic and operational interests of stakeholders (faculty, administrators, and students), and creates a foundation for increasing student academic success while reducing costs. For ongoing news, visit http://www.panOpen.com and panOpen's blog.