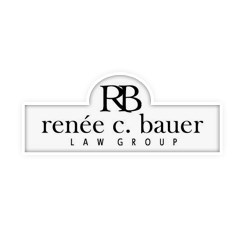 (PRWEB) January 13, 2014
"Not all advice is good advice", according to Attorney Bauer. When people go through a divorce, they turn to friends, the internet, and other sources to get their numerous questions answered. Unfortunately, not everyone gives the right counsel and Attorney Bauer has frequently witnessed the effect of bad advice on a divorce case throughout her legal career. She decided to write Divorce in Connecticut to "create a better understanding of the divorce process so people can maintain some peace throughout the divorce journey."
Attorney Bauer's goal is to "empower people to make sound, rational decisions throughout divorce" and to help them "move through this time of transition with clarity and ease". Using simple language without all the legal jargon, she helps the average person obtain a general knowledge of the divorce process and learn what to expect out of a divorce.
The book is written in question and answer format, including queries such as:

How quickly can one get a divorce?
How much will a divorce cost?
Should I hire a "bulldog"-a very aggressive attorney?
Publisher Rod Colvin of Addicus Books applauds this style, noting, "It's not difficult to comprehend. A lot of good information is provided in bite-size chunks...This book helps someone going through divorce become an informed consumer."
Bauer reminds her readers that the book is not supposed to be a replacement for an attorney as each case is "fact-specific" and there is no "one-size-fits-all". This is why it is so difficult to get good advice from someone else who has gone through a divorce. She wrote Divorce in Connecticut to give people the basics, not so that they wouldn't obtain formal legal advice.
Divorce in Connecticut is available for purchase on Amazon and may be downloaded through Kindle, Nook, PDF, and Epub.
About Attorney Bauer:
Attorney Bauer is an experienced family law attorney and the founder of Bauer Law Group in Connecticut. She has been recognized for her achievements by Connecticut Super Lawyers® and was featured in the New Leaders in the Law 2012 by the Connecticut Law Tribune. She has authored numerous articles and books, including "The Ultimate Guide to Solo & Small Firm Success". To learn more about Attorney Bauer and her firm, please visit her website!