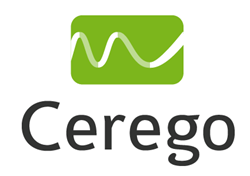 Dr. Hellmer's course on Jazz Appreciation pioneers a promising new MOOC approach that boosts student engagement and retention by introducing personalized, adaptive learning software.
Millbrae, CA (PRWEB) January 16, 2014
Cerego, the essential memory management tool, today announced a collaboration with distinguished University of Texas at Austin jazz professor, Dr. Jeff Hellmer, to develop an innovative learning experience that combines Cerego's learning and memory software with the edX massive open online course environment to help students learn faster and remember longer.
The first-of-kind course on Jazz Appreciation, developed by Dr. Hellmer, combines weekly pre-recorded video lectures with personalized, self-paced learning sets that correspond to specific course goals. The learning sets, powered by Cerego, include foundational knowledge about the people and history of jazz, as well as challenge students to recognize specific music selections through an approach Hellmer developed called "deep listening."
"MOOCs have yet to achieve their full potential precisely because instructors need better tools to engage students and keep them actively involved in the course," said Andrew Smith Lewis, executive chairman and co-founder of Cerego. "Dr. Hellmer's course on Jazz Appreciation pioneers a promising new MOOC approach that boosts student engagement and retention by introducing personalized, adaptive learning software. This course will serve as a blueprint for many educators, and challenge others to take another serious look at the viability of MOOCs."
As students learn with Cerego, the tool automatically measures the rate of information absorption as well as memory decay, and calculates the precise moment students need to review course material in order to achieve maximum memory strength, and ultimately subject mastery. Instructors are presented an assessment of each student's mastery at any point during the progress during the course.
With Cerego powering the course's personalized learning software, Dr. Hellmer is pioneering a new approach to assessment. Rather than give students summative assessments like quizzes or exams, once a student has reached a memory goal in a set, the student is finished with the material. This method makes self-paced learning more efficient and effective, relieves any pressure or anxiety about test taking and incentivizes mastery of the course's foundational knowledge.
"Through their continued dedication to innovation and research, Cerego promises to revolutionize the learning process," said Jeff Hellmer, Director of Jazz Studies and University Distinguished Teaching Professor, Butler School of Music, The University of Texas at Austin. "Our early joint efforts combining jazz and technology show that students learn more quickly, and retain information longer, than they do through traditional learning and testing methods, which bodes well for our upcoming MOOC course and other initiatives."
Enrollment for Dr. Hellmer's Jazz Appreciation course is now open. The course will begin on January 21, 2014. If a student is pursuing a certificate of mastery he or she will receive credit for completing that portion of the course. Interested students can sign up at edx.org, and find more information at https://www.edx.org/course/utaustinx/utaustinx-ut-8-01x-jazz-appreciation-1149.
About Cerego
Cerego is the essential memory management tool for the world's learners.
We are experts in adaptive learning and memory science. Through our core adaptive learning platform, web application and full suite of mobile applications, we have been helping students to enrich their lives, by learning and retaining knowledge more effectively for over a decade.
Cerego is located in the Millbrae and Tokyo, and is currently in public beta. For more information, visit: http://cerego.com/.