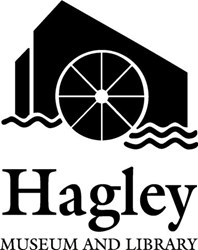 Wilmington, DE (PRWEB) January 15, 2014
Be blown away by Hagley Museum and Library's 2014 NatureFest on May 3. This year's theme is the power of wind. Learn about the importance of wind from pollinating plants to creating energy. The event runs from 10 a.m. to 4 p.m. Admission is $5 for non-members, $2 for members, and free for all children 5 and under. Use Hagley's Buck Road entrance off Route 100.
NatureFest celebrates the science and beauty of the natural world with fun, hands-on activities for families. Join a nature hike, explore the E.I. du Pont garden, and take a behind-the-scenes tour of the greenhouse. NatureFest is held rain or shine. Outdoor and weather-appropriate attire is recommended.
E. I. du Pont, the founder of the DuPont Company, was an avid lover of the natural world. He declared his occupation as "botanist" when he immigrated to America with his family. His family established a tradition of taking a nature walk on the first day of May. E. I. du Pont's youngest daughter describes one of her explorations in a letter to her sister in May 1828: "The Dogwood and hawthorn are in bloom all around… and their white blossoms contrast beautifully with the varied green of the young leaves, that just begin to throw a shadow over the thousand flowers that bloom beneath them." NatureFest is held in their honor.
About Hagley Museum and Library
At Hagley, we invite people of all ages to investigate and experience the unfolding history of American business, technology, and innovation, and its impact on the world, from our home at the historic DuPont powder yards on the banks of the Brandywine.
For more information, call (302) 658-2400 weekdays or visit http://www.hagley.org.
###