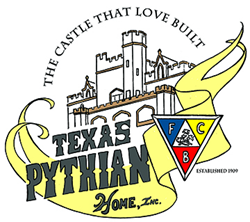 Fort Worth, TX (PRWEB) January 17, 2014
Apex Capital celebrated this holiday season by sponsoring holiday adoption at the Texas Pythian Home for Children for the third year in a row. Apex Capital employees adopted 15 residents of the home, ranging in ages from 2-17.
Fundraising efforts were underway for months to provide a rich and thoughtful Christmas for the children of the Pythian Home. Faux fireplaces were crafted and displayed around the Apex Capital office by the Corporate Citizenship and Holiday Committee volunteers and stockings were hung for each child with his or her Christmas wish list. Apex Capital employees selected which child to adopt and purchased gifts from his or her wish list. Each child received all five of his or her specific gift requests, plus an additional 5-10 presents.
Additional charitable donations by employees and the company went toward a gift card and other needs of the home.
The Texas Pythian Home, located in Weatherford, Texas, is a non-profit, 501(c)3 licensed, basic residential child care facility. Their mission is to provide a safe, stable environment for children to grow physically, socially, emotionally, and spiritually in order to become responsible, independent adults.