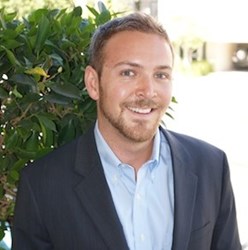 Every student is different - my program works incredibly well for the majority of students, but for those who don't find it suitable, I want to make sure they don't risk any time or money trying it out.
New York, NY (PRWEB) January 17, 2014
As college admissions become increasingly competitive, more parents are realizing how essential high SAT scores are to the application process. Renowned SAT tutor Anthony-James Green and his new online program, the Green SAT System, are offering a new, best-in-industry guarantee to help parents and students improve their scores as quickly as possible.
Online SAT prep is rapidly becoming the favorite test prep option among parents and students alike. It offers convenience, speed, and software tools that classrooms simply can't offer - hence the rapid decline in classroom SAT prep's popularity. However, many parents are still reluctant to try online SAT prep for one simple reason: they aren't sure if it will work. Green's new guarantee allays these fears by offering parents a risk-free way to try his program.
Green's online SAT course, the Green SAT System, now comes with a very simple, straightforward promise: parents who try the program and don't like it for any reason can get a full, no-questions-asked refund within 21 days of purchase. The program, which has an average student score improvement of over 380 points, has been making waves in the industry. However, those students and parents who don't see immediate results, or who realize that they don't enjoy an online program, are entitled to a full refund.
Parents and students interested in learning more about Green's program can do so here:
"The idea behind this guarantee is pretty simple," says Green of his new policies. "Every student is different. My program is built to recognize those differences, and forces every student to focus on his or her own strengths, weaknesses, and learning style. But once in a while, this sort of program simply won't "click" with a student; whether he doesn't enjoy the online aspect, or doesn't like the intensity and self-study focus of the program, things simply don't work out. In those cases, I'm happy to offer a full refund to families who don't enjoy the program - no questions asked."
Thus far, Green's approach seems to be working. Only 2% of those who purchase the Green SAT System request refunds, despite the 21-day money-back guarantee offered by Green and his colleagues. And while many online SAT prep programs are focused on their features and technology, Green is focused on one thing only: results.
"People don't sign up for SAT prep so that they can use cool software and watch high-def videos," says Green. "They sign up so that they get huge score improvements. That's it. My program has been so popular because it works. It's not fancy, it doesn't have great graphic design, and it doesn't have a million dollars worth of video editing behind it - it's just the step-by-step program that I've been perfecting over 10,000+ hours of SAT tutoring. When students use my methods, they improve - quickly. And that's all that matters."
Green's new online SAT prep guarantee is quite different from the norms set by the rest of the SAT prep industry. Few programs offer any guarantee at all, and when they do, the guarantee is based simply on "improvement" - such as, "improve or your money back," or "improve or take the course again." The problem with these guarantees is twofold. Firstly, they don't focus on the scale of improvement. Any SAT prep program can and will improve one's score, but few will make a serious difference. Secondly, they come with too much risk - if a parent signs up for a 4-month classroom course, and it doesn't work, then nearly 5 months have been wasted.
"I'm trying to change the entire industry with this program," says Green. "At only $297, it's more affordable than almost any other option, and with an average score improvement of over 380 points, it's also the most effective. I'll do anything possible to get parents to try it out - I couldn't be more confident in what I'm offering."
Anthony-James Green is known as one of the best SAT tutors in the world. After tutoring over 350 students 1-on-1, Green has an average student score improvement of over 430 points - higher than any other tutor in the country. Parents interested in learning more about Green can do so at his personal booking website via the following URL:
http://www.NewYorksBestSATtutor.com
Green is one of the most sought-after SAT and ACT tutors in the country. He's the author of multiple books, courses, and SAT prep curriculums, including the popular Test Prep for Parents. He lives between New York City and Los Angeles, where he tutors full-time when not working on his SAT and ACT curriculum.
###