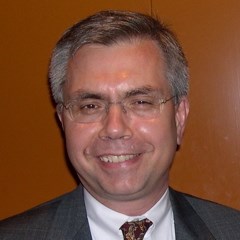 The Management and Boards of emerging market banks would be well served to develop strategic funding plans to anticipate a disorderly economic adjustment scenario.
Atlanta, Georgia (PRWEB) January 20, 2014
Bank Solutions Group, LLC (BSG) Partner David Bartsch leads a panel discussion about "Funding Strategies for Caribbean Region Banks: Managing Risks from Disruption in Capital Markets" to Business Leaders at the 2014 Jamaica Stock Exchange Investments and Capital Markets Conference.
"The risk of disruptions in the global capital markets poses yet another challenge for emerging market economies and their banks as capital markets adjust to changes in US monetary policy," says David. "The favorable long-term outlook for economic growth in the emerging markets and prospects for increased portfolio allocations to the emerging markets sector remain intact. However, short-term swings in capital flows could stress the liquidity position of banks in small and middle-sized emerging markets which are closely correlated to their sovereign."
David adds, "The Management and Boards of emerging market banks would be well served to develop strategic funding plans to anticipate a disorderly economic adjustment scenario. In addition to arranging interbank lines of credit, emerging market banks should set in place asset backed funding programs which they could tap in less than favorable new issuance markets. Recurring inflows of offshore financial payments in major currencies are one potential source of security for banks to leverage. Structures such as Depository Payment Rights securitizations have performed through multiple international debt crises and a broad universe of institutional investors has experience with this asset class."
Regulatory interest in contingency planning for liquidity management is growing with the continued rollout of the Basel Accords. David advises, "Banks should assess their capital markets readiness by identifying operational enhancements to segregate collateral financial payments for use as security and implement disaster recovery processes, initiating dialogues with rating agencies on the outlook for their going-concern ratings and conducting a legal review of issues associated with new issuance of secured financing. Banks should also initiate discussions with their Central Bank on using Depository Payments Rights secured notes as eligible repo collateral and creating regulations which would permit these securities to be sold to a broader universe of domestic institutional investors such as life insurers and pension funds."
David Bartsch is Partner at consulting firm Bank Solutions Group, LLC and Managing Partner at Riverway Global Capital where he advises financial institution Managements and Boards of Directors on corporate and capital markets strategy. Previously he managed global bank fixed income investments at Genworth Financial and GE Asset Management. Earlier in his career he was Managing Director in GE Capital Market Services and Senior Vice President in Financial Institutions Banking at Irving Trust Company and The Bank of New York where he ran Capital Markets and Corporate Finance. He holds a BA degree in Political Economy from Williams College and a MBA from Harvard Business School.
About Bank Solutions Group, LLC
Bank Solutions Group, LLC is a leading consulting firm that helps banks, credit unions and other financial services client-partners in meeting complex business challenges to achieve higher performance and gain competitive advantage. BSG is headquartered in Atlanta with representatives in 8 US cities and has a global presence with teams in eleven countries in North America, South America, Europe and Asia Pacific.