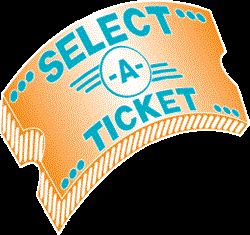 Every team draws thousands of fans to the heart of New York City, the streets are lined with fans wearing their teams' colors and the newly renovated Garden makes it better than ever to see a game there
Riverdale, NJ (PRWEB) January 20, 2014
National ticket broker Select-A-Ticket, headquartered in Riverdale, New Jersey, reports 2014 Big East Tournament tickets are now available for purchase. Year after year, the NCAA Men's Big East Basketball Tournament has been played out by some of the top teams in the country. Despite a shakeup in the conference membership, fans and already visiting SelectATicket.com for tickets.
In recent years, the Big East has sent as many as seven member teams on to the NCAA Tournament, including a record three number 1 seeds in 2009.
As with most major NCAA Conferences, the Big East saw their membership change but the addition of strong college basketball schools Butler, Creighton and Xavier now makes the 2014 Big East Tournament (March 12-15 at Madison Square Garden, New York, NY) even more of a draw for sports fans. This year also sees a change to the tournament format which condenses the schedule to fewer games, providing fans with 4 days of rapid fast-paced action on the court.
"This year's Big East Tournament will be interesting for sure. Will one of the original teams like Villanova or Georgetown take the championship or maybe a newcomer like Creighton or Xavier? Every team draws thousands of fans to the heart of New York City, the streets are lined with fans wearing their teams' colors and the newly renovated Garden makes it better than ever to see a game there," says Mark Gibbons of SelectATicket.com.
Featuring some of the top collegiate basketball talent in the nation, played in the heart of New York City at the world famous Madison Square Garden, it is no wonder tickets to the 2014 Big East Tournament are a popular item this year.
About SelectATicket.com
Select A Ticket has been in business over 35 years as an experienced, trusted, secure ticket broker. We sell tickets to Broadway, Concerts, Sports, and Family Events. SelectATicket has been in the ticketing industry since 1978 and is a proud member of the National Association of Ticket Brokers (NATB).
Go to http://www.SelectATicket.com or call 800-735-3288 to find the right seats and experience the Big East Tournament excitement firsthand.