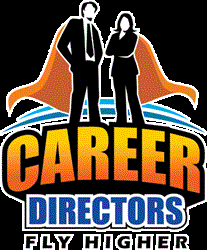 Each year CDI designs a top lineup of expert presenters and in-demand topics for their free member teleclass and webinar series to keep resume writers and career coaches at the top of their game.
Melbourne, Florida (PRWEB) January 21, 2014
Each year CDI's Education Committee forecasts the needs of self-employed resume writers and career coaches worldwide. They then design a top lineup of expert presenters and in-demand topics for their free member teleclass and webinar series to keep these professionals at the top of their game.
Continuing the trend from 2014, CDI will offer programs that cover the tracks of:
Tactical Biz-Tech Buzz (TBTB) - Informative calls and webinars that meet CDI's commitment to help industry professionals stay up-to-date with new technologies to support their businesses and their clients/client services. Expert presenters have included LinkedIn; BeKnown; Job-Hunt.org; Gerry Crispin; RileyGuide.com; Jason Alba; Eric Enge, author of The Art of SEO; and others.
Next Practices (NP) - Business strategy to position self-employed industry professionals to grow and maintain successful, fulfilling, and profitable private practices. Topics in this area include subjects such as pricing and selling, marketing, blogging, customer management, public relations, and financial planning. Expert presenters have included Pat Schuler, Alexis Grant, Karen Callahan, Laura Smith-Proulx, Don Orlando, Audrey Prenzel, Montell McDowell, and others.
Honing Your Craft (HUC) - How-To strategy in areas such as resume writing, career coaching, social job search, online identity and reputation management, salary negotiation coaching, and more to ensure practitioners have access to the latest tactics and techniques to help their clients excel in their job searches. Expert presenters have included Laura Labovich and Miriam Salpeter, authors of 100 Conversations for Career Success: Learn to Tweet, Cold-Call and Network Your Way to a Dream Job; TORI-Award Winners, Donald Burns and Laura Smith-Proulx; and many others.
PROGRAMS FOR 2014:
CDI will kick-off their 2014 complementary member series in February with a newly updated annual installation of their popular, What's New with LinkedIn? webinar. The program presenter will be Brenda Bernstein, who is author of How to Write a KILLER LinkedIn Profile… and 18 Mistakes to Avoid.
Brenda will discuss recent LinkedIn changes and the high value features of LinkedIn to help career professionals stay current. Key topics will include:

The Jobs Tab - A Gold Mine for Job Seekers
Can You Post a Job without Paying for It?
The Power of the Alumni Search Tool
Customized Connection Requests - Getting Trickier!
Why You Need to Start a LinkedIn Group
What's the Deal with Endorsements?
Insider's Trick: How to View Anyone's Profile on LinkedIn!
Brenda was hand-selected to provide this webinar. She left a public interest law career to become a resume writer in 2009. Several years later, she authored How to Write a KILLER LinkedIn Profile -- a long-time #1 best-seller on Amazon that has now featured in Forbes and Fortune magazines. Her newest books, How to Write a WINNING Resume and How to Write a STELLAR Executive Resume, are tailored to both job seekers and resume writers and have already been credited with job search success. Brenda is a Certified Master Resume Writer with a thriving writing practice, The Essay Expert LLC; she is a Senior Law School Admissions Consultant with Kaplan, Inc. and worked for one year at the University of Wisconsin Law School's Career Services Office. She holds a B.A. in English from Yale University and a J.D. from the NYU School of Law. Brenda's clients reliably obtain sought-after job interviews and admission to top schools.
Highlights of other 2014 programs include:
Branded Career Communications - panel program to include Susan Guarneri of AssessmentGoddess.com and others TBA
The Ergonomic Office with Posey Salem of Radiant Resume Services
View the details of CDI's free expert teleclasses and webinars for CDI members at http://www.careerdirectors.com/tele_free.htm. Further, CDI archives all calls and offers a library of on-demand audio MP3s to members with over 60 titles.
About CDI: Career Directors International – http://www.careerdirectors.com
CDI is a global membership-based organization of career coaches, resume writers, and other career professionals who seek to position themselves as industry leaders who make a difference while making an exception living. CDI fosters a rich, dynamic, and empowering environment for growth, professional development, career satisfaction, and industry credibility for its members.