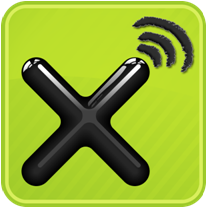 Xebx SDK is the only native mobile product in the world to connect and provide the rich feature set of Cisco WebEx.
Richardson, Texas (PRWEB) January 21, 2014
Damaka®, a technology pioneer in Mobile Unified Communications and Collaboration (UCC), today announced the beta release of Xebx SDK for mobile platforms: iOS and Android. Xebx SDK allows mobile developers the ability to enhance applications providing In-App Mobile UCC experience with native mobile access to Cisco's WebEx meetings. With Xebx SDK, developers will now be able to integrate Presence, Instant Messaging, Audio, and Video features into their own products. Xebx SDK is the only native mobile product in the world to connect and provide the rich feature set of Cisco WebEx.
Damaka is proud to extend Cisco WebEx's complete communications and collaboration feature set to Cisco's ecosystem (Partners and Customers). Millions of users worldwide will benefit from the enhanced productivity that Xebx SDK will offer. The future of UCC is mobility; developers seeking to extend the reach of their applications with Cisco WebEx, now have an answer. Businesses and IT departments can now embrace BYOA (Build Your Own App) for their deployments to provide their workforce the freedom of mobility and experience WebEx meetings like never before.
In the coming releases, Xebx SDK will offer Desktop share/App share, Whiteboards, File share, Host capabilities, Management functions to have a complete In-app experience of WebEx meetings along with Exchange Web Services integration to pull meeting information from Microsoft Exchange for a 1-click (touch) meeting join experience. Xebx SDK will also be available on Desktop platforms like Windows, Mac, and Linux for organizations to take advantage of server side integration to WebEx.
Damaka continues to bring advanced enterprise communication and collaboration solutions that enables today's mobile workforce to be highly productive. Organizations interested in the Xebx SDK can contact Damaka directly for more information.
About damaka, Inc.
Damaka (http://www.damaka.com) is an innovator in mobile unified communication and collaboration (UCC) solutions and is the leading provider of UCC SDKs today. The company is changing the landscape of mobile UCC by providing secure, real-time mobile video calling and mobile collaboration solutions on all major smartphones, tablets and PC/Mac/Linux platforms, enabling collaboration on any device, any network, anytime and anywhere. Damaka's patented managed peer-to-peer SIP based software solutions feature Sweeping® technology, allowing users to seamlessly transfer in progress collaboration sessions to and from various devices, including laptops, tablets and smartphones. Damaka was founded in 2004 and is headquartered in Richardson, Texas. For more information on Damaka's Xebx SDK, please visit http://www.damaka.com/xebx.
Contact: Mrinal Rao
(972) 850-3002
xebx.support(at)damaka(dot)net