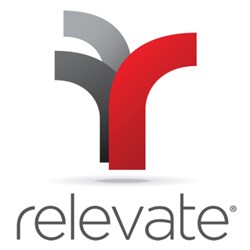 We couldn't be more excited about the launch of Relevate Auto.
Springfield, VA (PRWEB) January 21, 2014
Relevate® (http://www.relevategroup.com) announced today that they have launched a new business unit, Relevate Auto (http://www.relevateauto.com) to address its growing demand for marketing data services in the automotive industry. This business unit is based in Springfield, Virginia just outside of Washington, DC and will operate out of all three of Relevate's primary office locations (Washington, DC, Chicago, IL and Omaha, NE). Relevate announces this in advance of its attendance at NADA 2014 in New Orleans, LA.
Steven Rao, CEO comments, "We couldn't be more excited about the launch of Relevate Auto. We received lots of encouragement and feedback from long-time customers that wanted us to build on the success of Auto ID, our proprietary 180 million vehicle owner database and leverage our 36 years of marketing data services to bring new auto marketing services to this industry. We have seen explosive growth and demand for our data and services over the last 3 years so this is a logical step to build on this success." Relevate Auto will be focused on helping auto marketers by providing the right data for all marketing campaigns across all channels from direct mail, email, web, social, etc. Rao said, "You may have the best creative, brand or products but without the right data you can't target your message to the right customer or prospect at the right time."
Relevate Auto's core solutions focus on helping its clients: Get New Customers, Keep Your Customers, Manage Your Customers and Understand Your Customers. Each of its solutions leverage Relevate Auto's ID's make, model and year and multi-channel contact information as well as unparalleled library of over 6 billion records of consumer data and information each month.
Yen Sullivan, VP of Corporate Strategy and Development said, "Relevate's Auto ID database is the standard bearer for comprehensive and accurate automobile marketing data on the owners of vehicles including make, model, year, etc. This combined with other consumer data like age, gender, income, credit, new mover, etc. can be applied to increase the effectiveness of a marketing campaign or to power various marketing applications."
About Relevate®
Relevate, with its headquarters in Springfield, Virginia, is a data insight and management company that combines the power of analytics and quality data assets to deliver a comprehensive range of marketing intelligence and digitally driven marketing solutions. Over 1,500 companies work with Relevate to improve their ROI and build leading-edge marketing solutions. For more information, call (800) 523-7346, or visit http://www.relevategroup.com.
###